Guidelines for Post-Disaster Needs | Руководство по Оценке Ущерба, Убытков и Потребностей После Чрезвычайных Ситуаций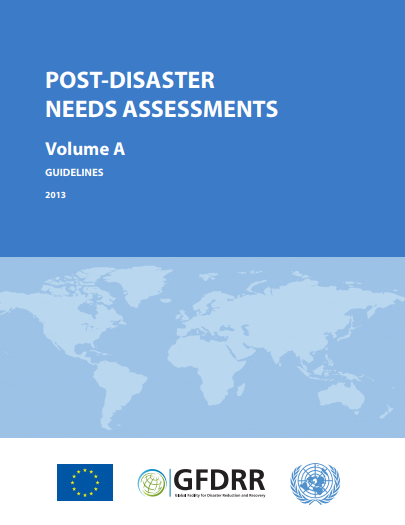 A Post-Disaster Needs Assessment and Recovery Framework (PDNA/RF) together comprise an approach to harmonize the assessment, analysis and prioritization of damages, losses and needs by a range of stakeholders (United Nations agencies and programs, the World Bank, donors, non-governmental organizations) in support of the national government.
A PDNA is a government-led exercise, with integrated support from the United Nations, the European Commission, the World Bank and other national and international actors. A PDNA pulls together information into a single, consolidated report, information on the physical impacts of a disaster, the economic value of the damages and losses, the human impacts as experienced by the affected population, and the resulting early and long-term recovery needs and priorities.
Download PDNA BROCHURE for more information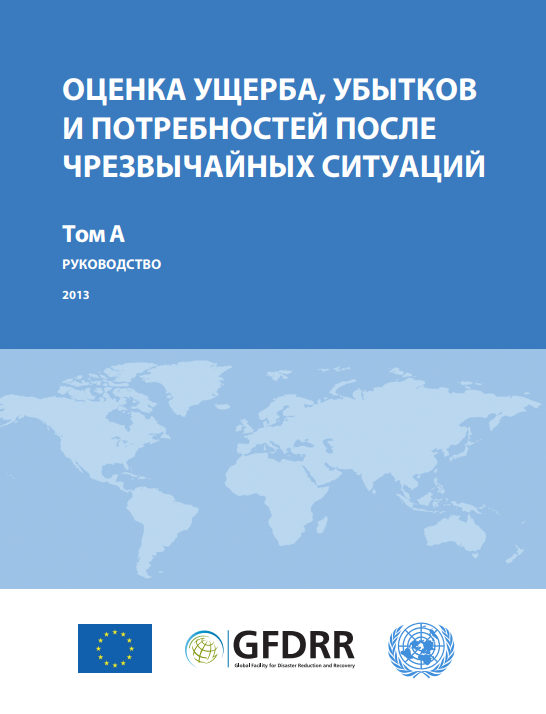 Оценка ущерба, убытков и потребностей (ОУУП) вместе с Рамочной концепцией восстановления (РКВ) после чрезвычайных ситуаций представляют подход к гармонизации методов оценки и анализа ущерба, убытков и потребностей и выбора приоритетов, который используется рядом заинтересованных сторон (агентства и программы Организации Объединённых Наций, Всемирный банк, доноры, негосударственные организации) для оказания поддержки национальному правительству.
Правительство страны осуществляет руководство процессом ОУУП при комплексной поддержке Организации Объединённых Наций, Европейского союза, Всемирного банка и других национальных и международных лиц и организаций. ОУУП собирает информацию в единый консолидированный отчет, включающий в себя информацию о физических повреждениях после чрезвычайной ситуации, экономических ущербе и убытках, воздействии на человека, которое определяется на основе информации, полученной от пострадавшего населения и получаемые в результате краткосрочные и долгосрочные нужды и приоритеты по восстановлению.
Скачать брошюру ОУУП с подробной информацией