April 2, 2021 By BORAM LEE
GWE Online Forum 2: Increasing the socio-economic benefits of weather & climate services through public-private-academic collaboration & partnership
WMO, the World Bank and other development partners are pursuing initiatives and strategies to address this challenge. One such strategy involves increasing the collaboration between the Public, Private and Academic sectors of the Global Weather Enterprise.
A panel of leading experts drawn from across the public and private sectors explored inter-sector partnerships with the potential to increase the value of weather and climate services in developing countries: The issues included: 
What are the key challenges and risks?
What are the potential benefits?
How can NMHS' support for PPE get started?
Do other initiatives need to be considered in parallel, or as a follow on?
The Online Forum was moderated by Jack Hayes, International Business and Institutional Development Consultant for the World Bank and Baron Weather Company.
 
Opening remarks was made by Niels Holm-Nielsen, Head of the Global Facility for Disaster Reduction and Recovery, World Bank.
New ways of doing business in developing countries
 
See participants' discussion (chat digest)  here >>
A significant challenge faced by NMHSs in developing countries is a lack of sufficient government support required to fulfill its public functions, improve and sustain weather and climate services at a level which optimizes the accuracy, timeliness and reliability of forecasts and warnings, and ultimately, optimizes their value and socio-economic impact to the country.  
Moderator: Dr. Jack Hayes
Image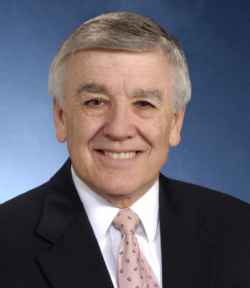 Dr. Jack Hayes is a retired weather executive engaged in part-time consulting for the World Bank and the Baron Weather Company.  Dr. Hayes' previous experience includes a 28-year career in the Air Force, 12 years at the National Oceanic and Atmospheric Administration (NOAA), and 7 years in the private sector. During government career, Dr. Hayes held several leadership positions: Commander of the Air Force Weather Agency, Director of WMO's World Weather Watch Department and Director of the US National Weather Service. In addition, he was the Vice-president for Weather Products and Service for the Harris Corporation before retiring from full-time employment in 2018.

Kornélia Radics, President, Hungarian Meteorological Service
Image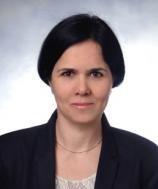 Dr. Kornélia Radics graduated as meteorologist (1997) and as astronomer (1999) at the Eötvös Loránd University (ELTE) in Budapest. She started her studies at the Doctorate Programme for Earth Sciences at ELTE in 1997 and got her PhD degree in 2004. Dr. Radics has attended many international courses and spent a longer period in Brazil and in Sweden. Since 2001, she was employed at the Geoinformation Service of the Hungarian Defence Forces. Parallel to this work, she held courses at ELTE Department of Meteorology. Dr. Radics has been appointed President of the Hungarian Meteorological Service in 2013. In 2018 she had been elected as the Vice-President of WMO RA VI region. She is a holder of many prizes of the Hungarian Academy of Sciences, the Ministry of Agriculture, and the Ministry of Defence, acknowledging her high-level scientific achievements.

Wassila Thiaw, Director of the International Desks, Climate Prediction Center, NOAA
Image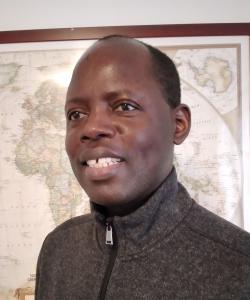 Dr. Wassila Thiaw is a meteorologist with NOAA's National Weather Service and the Director of the International Desks at the Climate Prediction Center. He has worked extensively on weather and climate forecasting, providing meteorological services around the world with access to real time weather and climate information that supports decision making in various socio-economic sectors including agriculture, water, and food security. Dr. Thiaw is a Fellow of the American Meteorological Society (AMS) and received a Special Award of the AMS.  He received a doctorate degree in meteorology from France and a BS in meteorology from Senegal.



Jerry Lengoasa, Former Deputy Secretary General and Assistant Secretary General of the World Meteorological Organization
Image
Jerry Lengoasa is Former Deputy Secretary General and Assistant Secretary General of the World Meteorological Organization. A high achieving visionary professional with over 25 years of management experience in academic, public and private sectors possessing excellent communication, organizational, strategic and analytical capabilities. He has devised innovative solutions to address public and private sector policy and program challenges in Disaster Risk Management focusing on Weather and Climate Services. He builds and leads motivated teams in complex negotiations focused on policy development and implementation, organizational design and management, change management, governance and communications aimed at achieving humanitarian and development outcomes.

Jim Anderson, Senior Vice President, Global Sales, Earth Networks | Chair of the Hydro-Meteorological Equipment Industry, HMEI
Image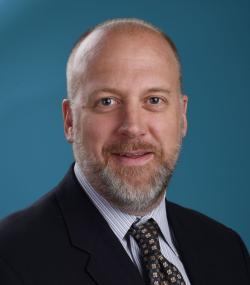 Jim Anderson is the Senior Vice President, Global Sales, at Earth Networks. He is focused on the international expansion of the company and meeting the weather and environmental monitoring needs for government agencies, agriculture, energy and transportation. Anderson joined the company in 2002 and led the launch business efforts in the energy, public safety, federal government and commercial verticals. Previously, Anderson was a principle consultant at American Management Systems. Anderson holds an MBA from Georgetown University, a MS in environmental economics and policy from the University of Maine, and a BS in biology and economics from the University of Wisconsin–Madison.

Kevin Petty, Director, Science and Forecast Operations and Public-Private Partnerships, The Weather Company, IBM
Image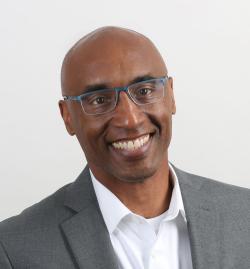 Kevin Petty is the Director of Science and Forecast Operations and Head of Public-Private Partnerships for The Weather Company, IBM. He oversees research and development for weather solutions and is responsible for forecasting operations, including a global team of meteorologists across IBM's Watson Advertising and Weather organization. Petty also manages the company's relationships with members of the national and global weather enterprise. He has previously been the Chief Science Officer for Vaisala. He has also held positions as a Project Scientist and Scientific Program Manager with the National Center for Atmospheric Research and has served as an accident investigator for the National Transportation Safety Board.
Jonathan Porter, Vice President, Business Services & General Manager, AccuWeather For Business
Image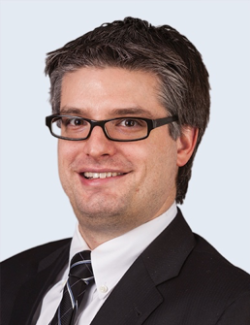 Jonathan Porter is AccuWeather's Vice President and General Manager of AccuWeather For Business. In this key leadership role, Jon blends his background in both meteorology and information technology to collaborate with the world's leading government meteorological services and other key data providers to acquire top-tier weather information and content to integrate the most advanced weather data and technologies into AccuWeather's products and services. Jon is a Professional Member of the American Meteorological Society. In 2012, he was appointed to the AMS Committee on Weather Analysis and Forecasting. He also serves on an alumni committee for Penn State's Department of Meteorology.

Opening remarks: Niels Holm-Nielsen
Image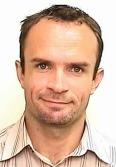 Niels Holm-Nielsen is Head of the Global Facility for Disaster Reduction and Recovery, World Bank. A Danish national, Niels joined the World Bank in 2006 as a Junior Professional Officer in the Middle East and North Africa Region. He has since held several positions in Disaster Risk Management in the Latin America and the Caribbean and Africa Regions, including most recently as Lead Disaster Risk Management Specialist and Global Lead for Resilience and Disaster Risk Management. Before joining the World Bank, he worked for the Inter-American Development Bank for five years where he helped create the corporate policy on disaster risk management and establish DRM as a development practice. Niels holds a M.Sc. in Political Science from the University of Aarhus, Denmark.
THE GLOBAL WEATHER ENTERPRISE ONLINE FORUM IS THE PLACE TO DEEP-DIVE INTO THE TOPICS OF CONCERN, DISCUSS WITH EXPERT PANELISTS, AND SHARE OPINIONS TOWARD INCREASING KNOWLEDGE AND CREATING OPPORTUNITIES FOR THE IMPLEMENTATION OF IDEAS.