January 8, 2021 By BORAM LEE
GWE Online Forum 1: Legislative Frameworks that Enable Public-Private Engagement
The Power of Partnership report (World Bank-GFDRR 2019) emphasizes that a stable institutional environment is crucial for private-sector development and sustainable public-private engagement. It recommends the development of a transparent legal and regulatory framework in line with the World Meteorological Organization Geneva Declaration – 2019 (which recognizes the importance of legal frameworks in ensuring the inclusiveness of the national enterprise).
The panelists and audience discussed the variety of such legal frameworks with different impacts on the enterprise, with a view to promoting good national practices that ensure better services to the whole of society.
The Online Forum was moderated by Dimitar Ivanov, the Director of Public-Private Engagement at the World Meteorological Organization. Our panellists include:
Tatsuya Kimura, Seconded Expert to WMO/PPE
Ian Lisk, President of WMO Services Commission
Stella M.O. Aura, Director of Kenya Meteorological Department
Dennis Schulze, Managing Director of MeteoIQ GmbH
Jonathan Porter, Vice President, Business Services & General Manager of AccuWeather For Business
Steve Hodgson, Environmental Lawyer, Belgium
About our panelists
Image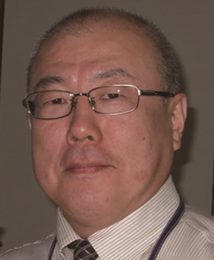 Tatsuya Kimura (Seconded Expert, WMO) has joined the WMO Secretariat as Public-Private Engagement Seconded Expert in  February 2020.  He earned an MS degree of Physics from Tohoku University in 1989 before starting at the Japanese Meteorological Agency (JMA).  Mr Kimura worked extensively within JMA HQs in strategic planning, satellite program, and international cooperation.  He served in JMA Director roles at the Aeronautical Meteorology Division, the Public Awareness and Partnerships Division and the Observation Department's Administration Division.  His recent focus has been on the promotion of Public-Private Engagement in Japan through leading the Secretariat of the Weather Business Consortium (WXBC). 
Image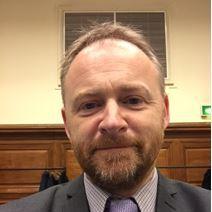 Ian Lisk (UK Met Office) is the first president of the World Meteorological Organisation (WMO) Commission for Weather, Water, Climate and Environmental Services (SERCOM).  Since SERCOM was established in July 2019, Ian has led the development of new structures and partnerships to better coordinate and oversee the delivery of 'useful, usable and used' services to better protect and save lives and livelihoods around the world.  Ian has worked for the UK Met Office in a variety of forecasting, training and senior management roles for nearly 34-years and has been involved in the work of WMO since 2003, primarily through the former Commission for Aeronautical Meteorology (CAeM) where he served as vice-president from 2010-18 and as the last CAeM president from 2018-19.  Ian is based in Exeter in the south-west of England and is married with three children.
Image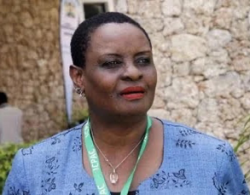 Stella M.O. Aura (Director, Kenya Meteorological Department) is Kenya's first female director of Kenya Meteorological Department (KMD), who is also Permanent Representative of Kenya with World Meteorological Organisation, and the RAI (Africa) representative on the Management Group of the WMO Services Commission (SERCOM). She has a Master's degree from McGill University in Canada and a Bachelor's of Science in Meteorology from the University of Nairobi, in addition to a Post Graduate Diploma in International Relation.
Image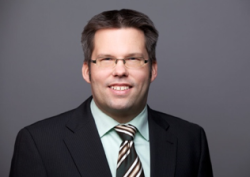 Dennis Schulze (Managing Director, MeteoIQ GmbH) is the Managing Director of MeteoIQ GmbH, providing expert services in the assessment of extreme weather events and advises on the use of technology to reduce their impact. Before founding MeteoIQ, Dennis Schulze has worked for MeteoGroup, Europe's largest private sector business. In this function he was responsible for maintaining and further developing the scientific foundation of MeteoGroup's activities and advising in large customer projects about the best use of meteorological information. He is currently chairing the PRIMET and Verband Deutscher Wetterdienstleister e.V. (VDW), engages with National Meteorological Services and also testified in front of parliament commissions on matters relating to the weather market.
Image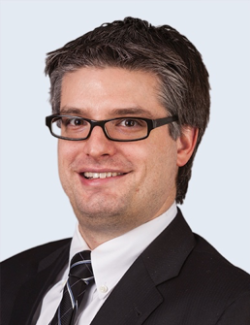 Jonathan Porter (Vice President, Business Services & General Manager, AccuWeather For Business), in this key leadership role, blends his background in both meteorology and information technology to collaborate with the world's leading government meteorological services and other key data providers to acquire top-tier weather information and content to integrate the most advanced weather data and technologies into AccuWeather's products and services. Jon is a Professional Member of the American Meteorological Society. In 2012, he was appointed to the AMS Committee on Weather Analysis and Forecasting. He also serves on an alumni committee for Penn State's Department of Meteorology.
Image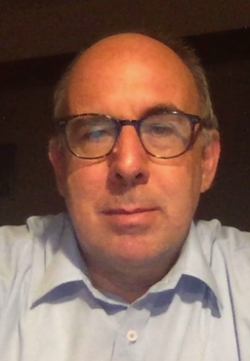 Steve Hodgson (Environmental Lawyer, Belgium) is a qualified environmental lawyer with experience of advising governments, international organizations, companies and NGOs in some 50 countries around the world. Based in Brussels, he specialises in (a) water law (including international water law and legal frameworks for water resources management, irrigation & drainage, water supply & sanitation dam safety and hydropower development) and (b) fisheries and ocean governance (including international, regional and national legal frameworks for fisheries management and aquaculture, marine spatial planning and marine protected areas, the law of the sea including maritime boundaries and the governance of areas beyond national jurisdiction and the blue growth agenda).
Moderator
Image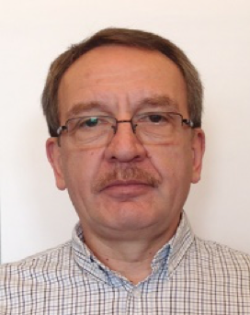 Dimitar Ivanov (Director, Public-Private Engagement Office, WMO) joined the WMO Secretariat in 2009 as WMO Representative for Europe; then he served as Head of the Aeronautical Meteorology Division. In January 2018, Mr. Ivanov was assigned the responsibility for Public-Private Engagement (PPE) and he became the Director of the newly established WMO PPE Office in January 2020. Before joining the WMO, he worked for the International Civil Aviation Organization (ICAO). In his country, Bulgaria, Mr. Ivanov served as Head of the Aeronautical Meteorological Service of the Bulgarian Air Traffic Services Authority; before that he was a forecaster and researcher at the National Institute of Meteorology and Hydrology.
Topics and questions:
See participants' discussion (chat digest)  here >>
 Q1. The WB Power of Partnership report recommends a transparent legal and regulatory framework to develop the hydromet value chain. The WMO Geneva Declaration (2019) calls for appropriate legislative and/or institutional arrangements to enable effective cross-sector partnerships and removal of barriers. What should be the key elements of a national legal framework that meets these recommendations?  
Q2. For many decades, the NMS has been the central stakeholder in the national enterprise combining roles of a regulator and provider of information and services. This is changing and the change brings potential disruptions, hence, the importance of an adequate legal framework. For instance, the Geneva Declaration calls specifically for 'avoidance of anti-competitive behaviour'. How could legislation overcome these problems to create an environment in which the entire enterprise thrives? In particular, will a 'central regulator' and an 'oversight body' help establish and maintain a level playing field? 
Q3. The World Meteorological Organization, together with other relevant international organizations (ICAO, IMO, EU, etc.), through the decisions adopted by their inter-governmental mechanisms provide a basis for an international regulatory framework necessary for global interoperability, effectiveness and efficiency. How the international regulatory framework should be transposed to the national legislation? What kind of enforcement mechanisms could be used to make the legal instruments work in practice?  
Q4. The approaches to establish national legal frameworks and make them work vary significantly from country to country. WMO and WB surveys and studies indicate that many developing countries are lacking the basic elements of such frameworks, or try to apply some non-balanced approaches (e.g., elements of protectionism and exclusive rights). How can international organizations assist developing countries in developing effective and inclusive legislative frameworks, enabling better PPE for the benefit of their societies?
THE GLOBAL WEATHER ENTERPRISE ONLINE FORUM IS THE PLACE TO DEEP-DIVE INTO THE TOPICS OF CONCERN, DISCUSS WITH EXPERT PANELISTS, AND SHARE OPINIONS TOWARD INCREASING KNOWLEDGE AND CREATING OPPORTUNITIES FOR THE IMPLEMENTATION OF IDEAS.
Download the presentation here >>
See participants' discussion (chat digest)  here >>
This Online Forum took place on 21 January 2021 and explores the national legal frameworks that define and establish the roles and responsibilities of each stakeholder in the global weather enterprise in their respective territories. These frameworks stress the importance of all elements of the value chain in the weather, water and climate nexus.