March 1, 2021 By BORAM LEE
GWE Forum Webinar 4: The Future Promise of Global Weather Information
Topics:
1. Future science and technology: The scientific and computational advances will lead to operational global weather predictions to km-scale resolution with many more ensemble members. What are important new developments therein: an enhanced use of observations, CO2 emission monitoring, (European) Weather Cloud, Digital twins, and AI (applied to NWP), etc.?
2. Data in and data out: In the next decade the global observing system needs to provide many more observations to enable high resolution models to be initialised and yet today there are still many data gaps. What is the impact of observations in NWP, and the recent successful collaboration of public and private sectors in this regard? What are the implications of open data policy and global forecast data access, including for developing countries?
3. Specific benefits to people: Accurate, reliable and timely weather (and climate) information is already recognised as having high value providing significant social and economic benefits. What are the specific impacts on people's lives that these more accurate and reliable weather forecasts will have? 
4. Taking co-operation to the next level: The global weather enterprise is inherently a national and international co-operation between many actors in the public, private and academic sectors. How would collaboration between the various actors and sectors be enhanced further, and what new ways of working together should be explored?
About the speaker
Image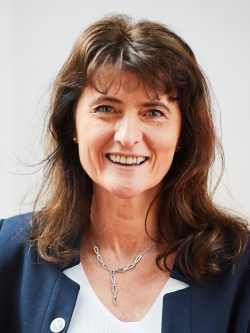 Dr Florence Rabier has been Director-General of ECMWF since January 2016, after two years leading the Centre's Forecast Department. Her career so far has taken her back and forth between Météo-France and ECMWF.
Dr Rabier is an internationally recognised expert in Numerical Weather Prediction, whose leadership has greatly contributed to delivering major operational changes at both ECMWF and Météo-France. She is especially well known within the meteorological community for her key role in implementing an innovative data assimilation method (4D-Var) in 1997, which was a first worldwide and contributed to an optimal use of satellite observations in weather forecasting. She also led an international experiment involving a major field campaign over Antarctica, in the context of the International Polar Year and the WMO THORPEX programme.

The Webinar was opened by Vladimir Tsirkunov
Image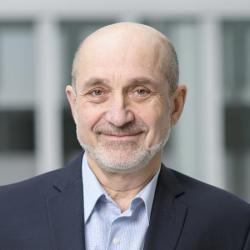 Dr. Vladimir Tsirkunov is a Lead Specialist and the Team Leader of Hydromet Program of the Global Facility for Disaster Reduction and Recovery (GFDRR), World Bank. Since 2003 he is involved in development and implementation of projects supporting improvement of weather, climate, and hydrological services and modernization of National Meteorological and Hydrological Services. Prior to joining the World Bank in 1994, he was the Head of the Laboratory of the Supervision of the USSR System of Hydrochemical Monitoring and Water Quality Data Collection.

 
THE GWE FORUM WEBINARS EXPLORE THE FUTURE OF GLOBAL WEATHER ENTERPRISE THROUGH FORWARD-LOOKING PRESENTATIONS AIMED AT RAISING AWARENESS OF THE OPPORTUNITIES AND CHALLENGES FACING ALL STAKEHOLDERS.
Find the summary of webinar here >>
This webinar was delivered on 22 April 2021 by Dr. Florence Rabier, Director-General of European Centre for Medium-Range Weather Forecasts (ECMWF).
The societal need for better weather forecasts and climate projections is huge. The accuracy and reliability of weather and climate information have improved by: new and better observations, more powerful computers, and new science and technology. The Global Weather Enterprise continuously pushes the boundaries to unlock socio-economic benefits through the delivery of meteorological and climate services.
The presenter outlined her vision for future scientific advances, increased observational coverage, specific benefits for people, and taking co-operation to the next level.