March 1, 2021 By BORAM LEE
GWE Forum Webinar 3: 'A collaborative future of the Weather Enterprise, a private sector perspective'
About the subject
Weather is impacting at least a third of the global economy, and 100% of the global population.  Accurate, widely distributed weather data and information is of undisputedly high value. For decades, the private, public, and academic sectors have jointly faced the challenge of weather prediction for the safety of life and property. Climate change and hazard vulnerability though are rapidly raising the stakes, with further improvements in forecast accuracy taking on increased urgency. Fortunately, new science, technologies and business models have arisen which broaden the available arsenal that humanity has to face that challenge. It is incumbent upon the private, public, and academic sectors to adapt swiftly and collaboratively in this dynamic environment and overcome preconceived notions and engrained behaviours to tackle this challenge together.  
In this webinar, a leading private sector CEO shareed his perspective on this ongoing transformation in the global weather enterprise, paying particular attention to Commercial Data as a service in an open, big data world, establishing trust between existing and new, public and private institutions, and overcoming limitations of the current perceptions and actualities with regards to data sharing.

How the partners of different sectors may increase cooperation and improve data access and cost-efficiency?
 

Find the summary of webinar here >>
This webinar was delivered on 16 February by Peter Platzer, Chief Executive Officer of Spire Global, and explores the transformation of the global weather enterprise in the open, big data world.
About the Speaker
Peter Platzer, Chief Executive Officer, Spire Global
Image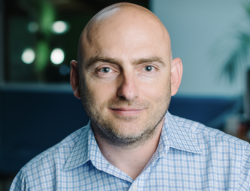 Peter Platzer co-founded Spire in 2012 with a vision to provide satellite-powered data solutions to problems on earth. The company's audacious goal is to double global GDP growth by eliminating the negative economic impact from inaccurate weather forecasts in the era of Climate Change. Platzer is now regarded as one of the pioneers in launching small form factor satellites into space and was named by President Obama a White House Champion of Change in 2013.
Prior to launching Spire, Peter trained at CERN and the Max Planck Institute before turning to business with the Boston Consulting Group in Europe and Asia, and serving as a quantitative investment manager for almost a decade on Wall Street.
Peter received an M.S. in Physics from the Technical University of Vienna, an M.B.A. from Harvard, where he was a Baker scholar, and an MSc cum laude in Space Science from ISU Strasbourg. He also serves as a Career Coach at Harvard Business School. His publications and patents span Computational Physics, Nano-satellite Technologies, and climate change adaptation. He currently lives happily in Luxembourg with his wife Theresa, daughters Alex and Asta, and cats Wolferl and Nannerl.
The Webinar will be opened by Maitreyi Bordia Das
Image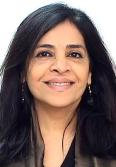 Maitreyi Bordia Das is Manager in the World Bank's Urban, Disaster Risk Management, Resilience and Land Global Practice. Based in Washington DC, she works on a set of issues that have to do with reducing inequality and exclusion. She has worked in both human development and infrastructure related areas at the World Bank. Of these, social protection, social development, health, urban development and water and sanitation stand out.

Maitreyi started her career as a lecturer in St. Stephen's College, University of Delhi, has been a MacArthur Fellow at the Harvard Center of Population and Development Studies and worked as advisor to the United Nations Development Program. She has a PhD in Sociology (Demography) from the University of Maryland. Before joining the World Bank, Maitreyi was in the Indian Administrative Service (IAS).
 THE GLOBAL WEATHER ENTERPRISE (GWE) WEBINARS EXPLORE THE FUTURE OF  GWE THROUGH FORWARD-LOOKING PRESENTATIONS AIMED AT RAISING AWARENESS OF THE OPPORTUNITIES AND CHALLENGES FACING ALL STAKEHOLDERS.