May 30, 2022 By IAN HARPER
GWE Forum Roundtable 4: From models to mangroves – Using climate information to design effective Nature Based Solutions
This panel discussion focused on the weather, water and climate information needed to support nature-based solutions (NBS) to reduce flood and drought risks and brought together NBS practitioners from the World Bank and elsewhere, policy advisors, meteorologists, and hydrologists to:
Review the challenges and opportunities of NBS to reduce vulnerability and build resilience to flood and drought risks. How are these practices be applied in development projects?
Assess the weather and climate data and information requirements, and how to reduce knowledge gaps, needed for NBS introductions to be successful.
Explore ways to create opportunities to support and enable the uptake of NBS in developing countries.
The outcomes of the roundtable included:
Guidance on the weather, climate and hydrological global-to-local scale data and information requirements from the global weather enterprise for NBS to support flood and drought risk reduction.
Guidance on the types of NBS solutions needed to reduce flood and drought risk, in a development context.
Guidance on policy options for developing countries to encourage NBS investments in flood and drought risk reduction.
The interviewees: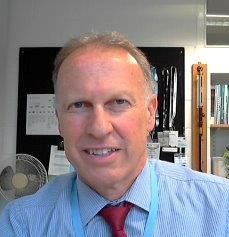 Prof. Alan Jenkins is Deputy Director, UK Centre for Ecology & Hydrology. Alan is Chair of the UK Committee for National and International Hydrology, Head of the UK Delegation to the UNESCO International Hydrology Programme, Hydrological Adviser to the UK Government with the World Meteorological Organization, UK representative to the European Network of Water Research Centres (EurAqua). He is Leader of the WMO Task Team for the Global Hydrological Status and Outlook System (HydroSOS), Leader of the Working Group on Hydro-climatic Extremes in the EU Water Supply and Sanitation Technology Programme, a member of the UK National Hazards Partnership Steering Committee and a member of the Steering Group of the Scottish Government Centre for Research in Water Programme. Alan is an Honorary Professor at the Lancaster Environment Centre, Lancaster University, a Visiting Professor at the Department of Geography, University College London and an Honorary Research Fellow of the James Hutton Institute, Aberdeen.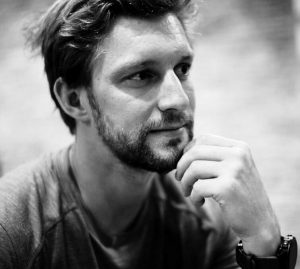 Mr. Brenden Jongman is Senior Disaster Risk Management Specialist at the World Bank's Global Facility for Disaster Reduction and Recovery (GFDRR), where he leads the Global Program on Nature-Based Solutions for Climate Resilience. The program aims to scale up the implementation of nature-based solutions across the World Bank's portfolio. A Dutch national, Brenden holds a PhD in Water and Climate Risk Management from the Institute for Environmental Studies in Amsterdam and has published over 40 peer-reviewed articles on resilience and climate change.
The panelists: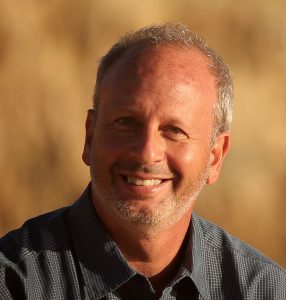 Prof. Michael W. Beck is the AXA Chair in Coastal Resilience in the Institute of Marine Sciences at the University of California Santa Cruz. Mike aims to reduce risks to people, property and nature in his work across science, policy and practice. He served for 20 years as Lead Marine Scientist at The Nature Conservancy. Mike has advised government agencies in the US, Germany, UK, EU, Philippines, Jamaica, and Grenada among others. He has collaborated with many global agencies and companies including the World Bank, AXA XL, Munich Re, Swiss Re, Lloyd's of London, and Risk Management Solutions. Mike has authored more than 90 peer-reviewed scientific papers and numerous Op-eds in the LA Times, NY Times, CNN, The Hill, and the Miami Herald. He has been a Fulbright Fellow and Pew Marine Conservation Fellow.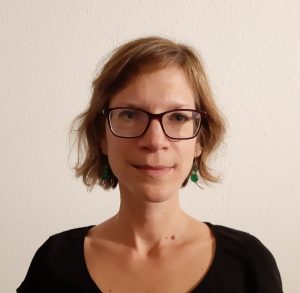 Dr. Nathalie Doswald is Senior Policy Adviser on Ecosystem-based Disaster Risk Reduction, Disasters and Conflicts Branch, UNEP. Nathalie has been working for over a decade in international nature conservation, providing technical expertise and research to inform policy and decision-making processes. She holds a PhD in Ecology, specializing in impacts of climate change on biodiversity. Nathalie now works to support the United Nations Environment Programme's (UNEP) Disasters and Conflicts Program, to up-scale Ecosystem-based Disaster Risk Reduction (Eco-DRR) to increase peoples' resilience to disaster and climate impacts. Prior to that, she was a Programme Officer at UNEP-World Conservation Monitoring Center, she became one of the leading experts on Ecosystem-based Adaptation (EbA), helping to further develop the concept of EbA, collating several case studies and undertook a systematic review of the effectiveness of EbA.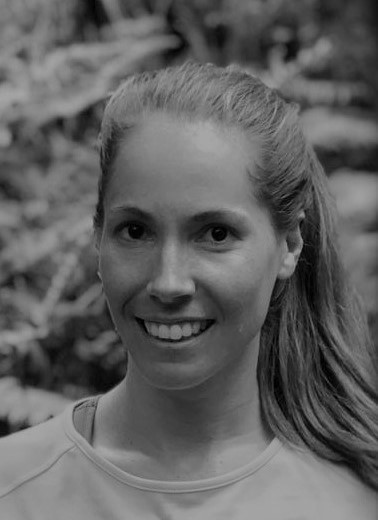 Dr. Petra Holden is Postdoctoral Research Fellow, African Climate and Development Initiative (ACDI), University of Cape Town, South Africa. Petra joined the ACDI in December 2017 under the AXA Research Chair Programme in African Climate Risk. Her research investigates the contribution of climate change and landscape management on the impacts of climate extremes. The initial focus is on impacts and responses in water systems in the southwestern Cape. For Petra's PhD, she used inter- and transdisciplinary research methods to understand the influence of conservation over the past 50 years on land use, vegetation, fire and streamflow in the Groot Winterhoek mountains, a strategic water source area in the Western Cape. Prior to her PhD, Petra worked on developing climate change adaptation projects in several African and Asian countries, under the Global Environment Facility (GEF) and Adaptation Fund and for the Department of Environment Affairs. Petra has a ND and B-Tech in Nature Conservation (Cape Peninsula University of Technology), and a BSc (Hons) in Zoology and MSc in Conservation Biology (University of Cape Town).


Dr. Bregje van Wesenbeeck is Scientific Director, Deltares. She is an expert on ecosystem assessment and ecological data analysis with a focus on coastal and wetland ecosystems. She executed her thesis on salt-marsh behavior in both the Netherlands and the US (RI), looking at the interaction between ecology, hydrodynamics and morphology. Bregje has extensive field experience in intertidal systems and is skilled in solid experimental design and statistical testing. She often participates in projects that include ecology, hydrodynamics, water quality and morphology, which gives her a broad multidisciplinary background. The last 5 years Bregje has been working in projects where ecosystem services are used to obtain goals in water management, for instance using salt marshes and oyster reefs for coastal protection. Currently, she functions as a team leader and expert in several large projects on this topic and coordinates Deltares marketing and research activities for 'Building with Nature' or 'eco-engineering'. Bregje is also responsible for implementing these innovative approaches for water management into the daily work of the Dutch government.
The Interviewer: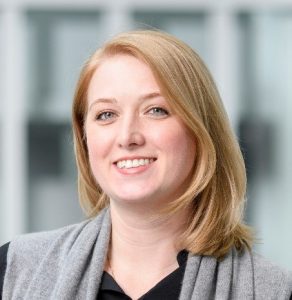 Ms. Anna-Maria Bogdanova is Disaster Risk Management Specialist in the Latin America and the Caribbean region. She leads and provides operational support to projects and teams working on various aspects of disaster risk management, hydromet and early warning services in the Caribbean region, Central America, and Russia. She works with international organizations, donors and partnering institutions. Prior to this position, Anna-Maria worked as an Operations Officer and Disaster Risk Management Specialist in the Global Facility for Disaster Reduction and Recovery. Before that, Anna-Maria worked in the Russia Country Unit of the World Bank. She has joined the World Bank in 2004.
The Moderator: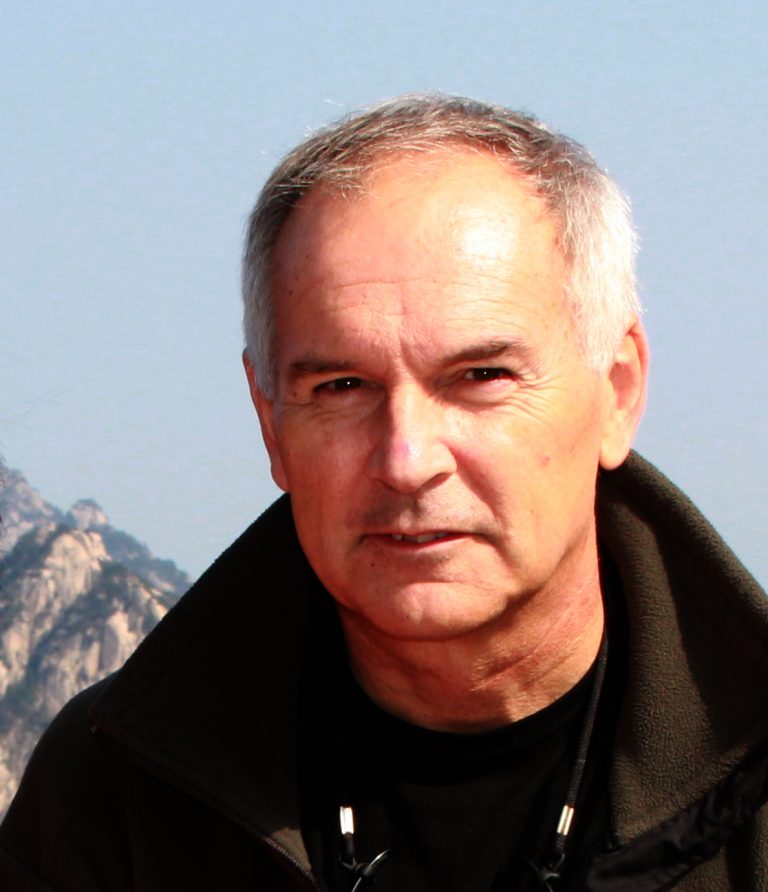 Dr. David Rogers, Consultant, The World Bank