Gender and Disaster Risk Management
Program Overview
Disasters often affect women, girls, men and boys differently due to gender inequalities caused by socioeconomic conditions, cultural beliefs, and traditional practices that repeatedly have put females at a disadvantage. Understanding different gender roles, responsibilities, needs, and capacities to identify, reduce, prepare and respond to disasters are critical to effective disaster risk management (DRM).
Gender-responsive DRM refers to analyzing how gender differences and gaps -- in terms of access to political, economic, and social resources -- affect women and men's resilience to natural hazards; planning concrete actions to address those differences/gaps to reduce underlying vulnerabilities; and assessing the impacts of those actions.
Significant evidence shows that despite gender-differentiated vulnerabilities, women and girls are also powerful agents of positive change during and after disasters. Women empowerment is therefore an important approach to build broader community resilience and contribute to sustainable development.
Publications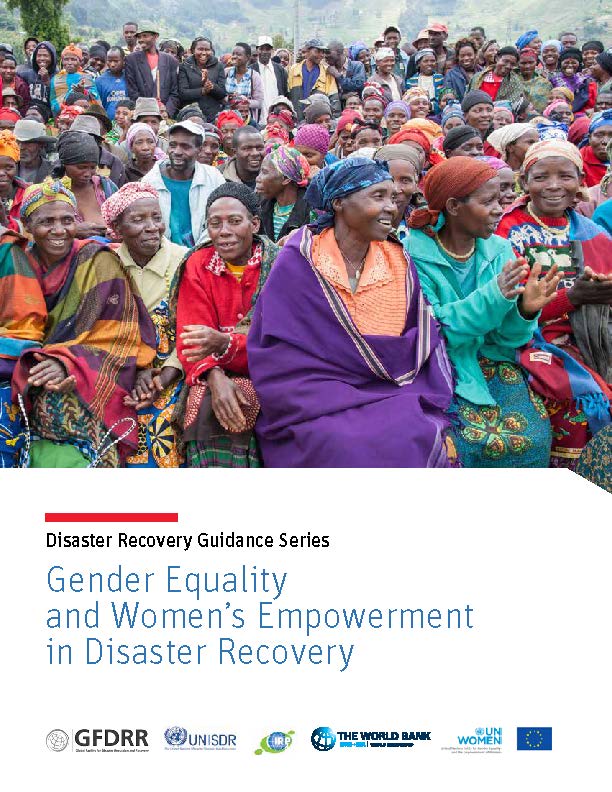 This Guidance Note aims to provide action-oriented guidance for post-disaster challenges and assistance with incorporating gender-responsive recovery and reconstruction efforts across all sectors.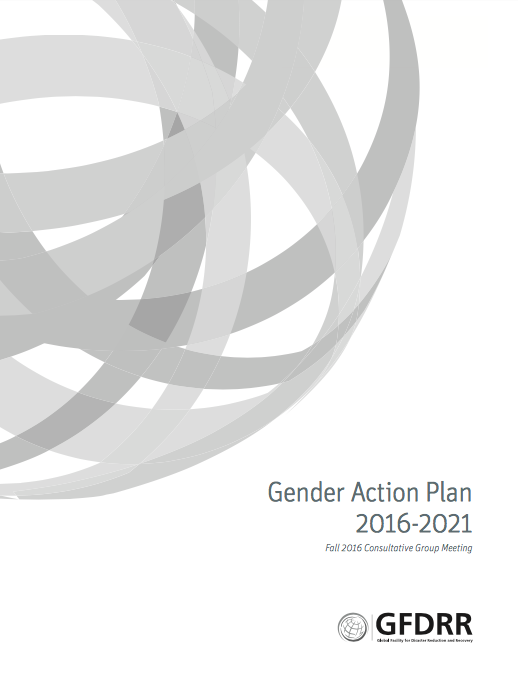 This plan addresses two critical aspects of gender and DRM: Understanding and addressing the different needs of men and women in DRM investments, and promoting women's empowerment for broader resilience strengthening.
The World Bank's Gender Strategy outlines the support it provides to achieve greater gender equality as a key pathway toward lasting poverty reduction and shared security and prosperity.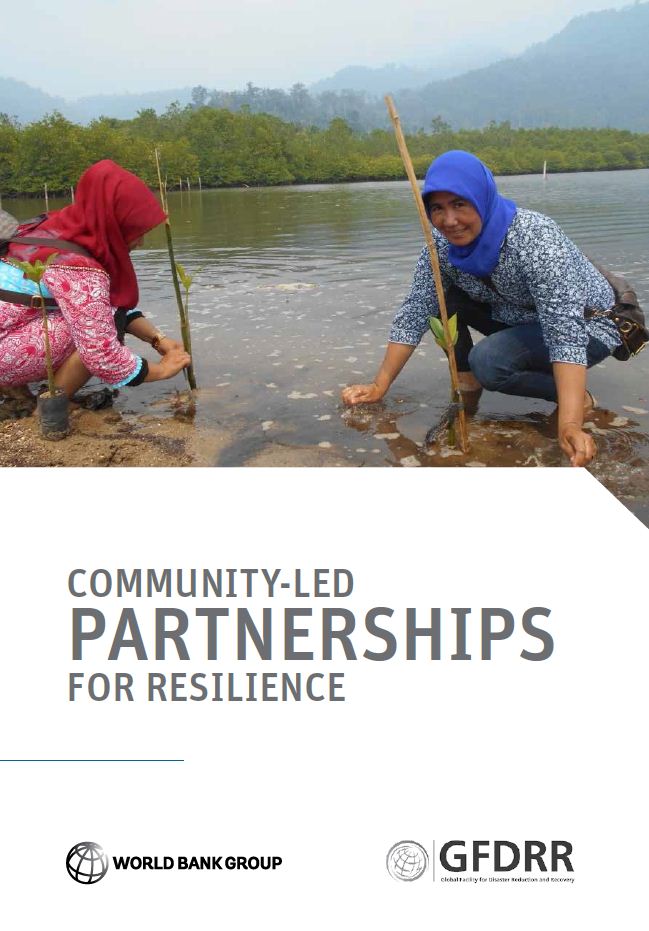 This report presents case studies where grassroots women's organization are working in partnership with their local or national governments to effectively manage disaster and climate risk in poor communities.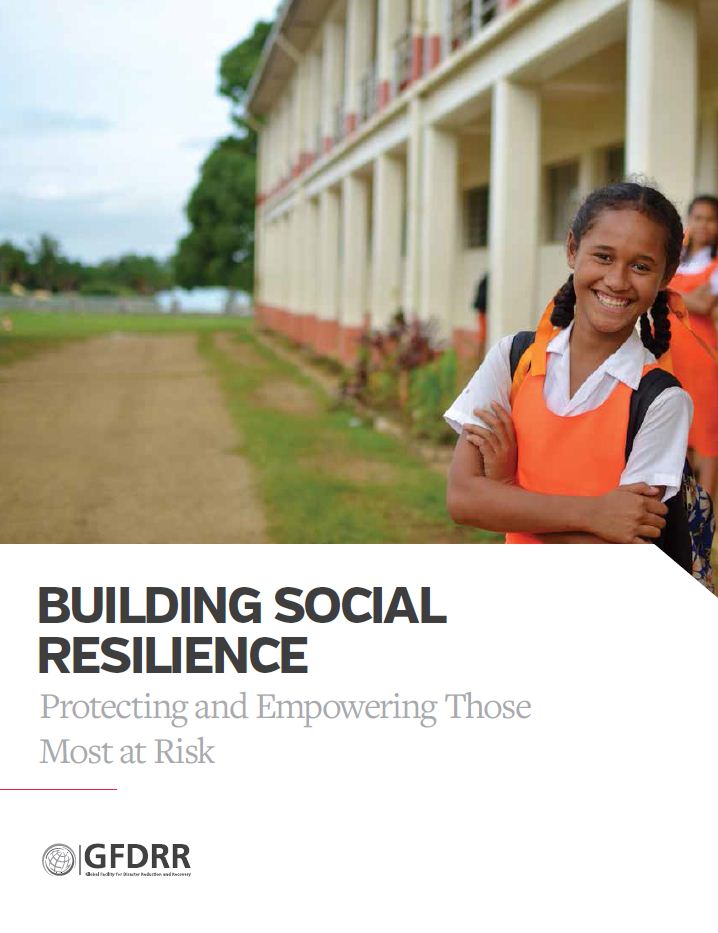 The paper highlights practical ways of channeling disaster and climate risk financing directly to those most in need and approaches to empowering poor communities to drive their own risk management efforts.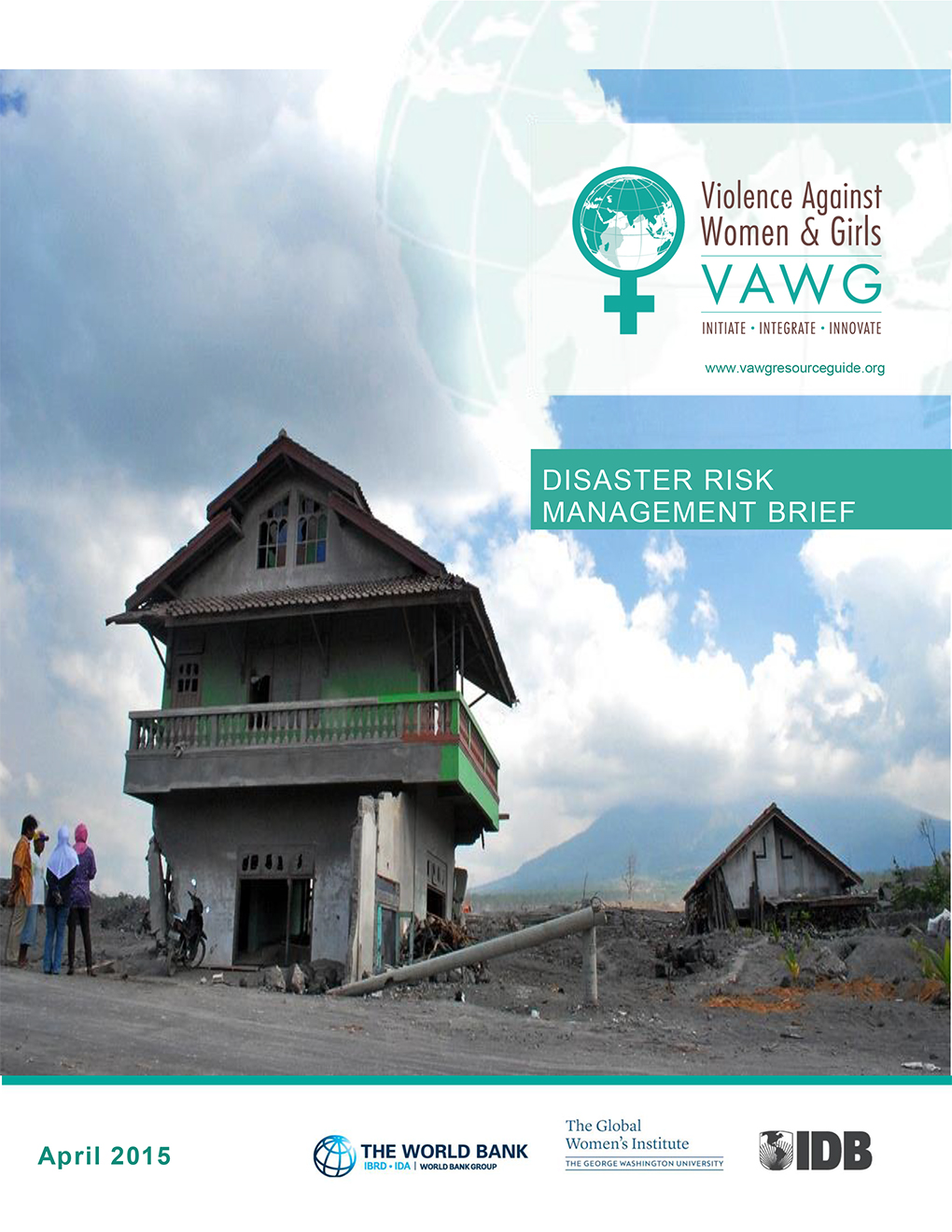 This Sector Brief provides guidance to help understand how VAWG affects DRM programming and offers suggestions for integrating VAWG prevention and response activities within DRM.
Blogs & Feature Stories
Stories of Impact