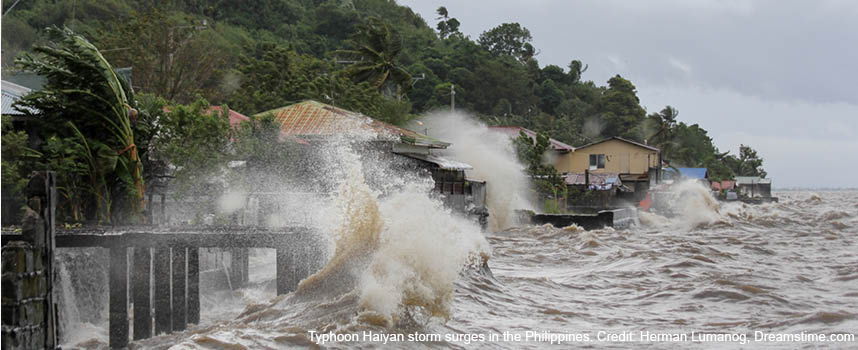 Highlights

The number of climate related disasters alone in the last decade is nearly twice that recorded in the 1980's.

Working with over 400 partners, the Global Facility for Disaster Reduction and Recovery (GFDRR) is helping make disaster risk management and resilience a core part of the post-2015 development agenda. 

GFDRR supports disaster and climate resilience in over 89 countries, and leveraged more than $3 billion for resilience from the World Bank alone in FY15. 
Natural disasters can cause unthinkable tolls and continue to disproportionately affect the poorest and most vulnerable. When the category five Cyclone Pam barreled down on Vanuatu in March, the destruction was unprecedented. The largest cyclone to make landfall in the Pacific in recorded history, the storm struck 22 of Vanuatu's 83 islands, with tides sweeping away entire villages, swallowing infrastructure, and destroying hundreds of acres of crops. With over two-thirds of the population affected, the country's finance minister described the storm's impact as "catastrophic– destroying years of development and investments."
Drivers of climate and disaster risk are making scenarios like this more common. Climate change threatens to worsen extreme weather events like droughts, floods, storms, and heatwaves. Rapid urbanization and unplanned development are putting more people in harm's way than ever before – more than one million people a week are moving into cities, with 90 percent of urban growth taking place in Africa and Asia. These trends will continue to increase the number and severity of disaster events. In the last decade, there were nearly twice the number of climate-related disasters alone than in the 1980's.
Fortunately, it's possible to empower countries like Vanuatu and others to become more resilient. Through technical assistance, capacity building, and knowledge sharing activities, the Global Facility for Disaster Reduction and Recovery (GFDRR) helps vulnerable countries reduce disaster and climate risks and build resilience. In Vanuatu, the GFDRR-supported Pacific Catastrophe Risk Assessment and Financing Initiative (PCRAFI) provided a $1.9 million cash injection within 10 days of the disaster to help with immediate recovery needs.
Managed by the World Bank, GFDRR is a global partnership funded by 22 donor partners with a mission help developing countries better understand and reduce their vulnerabilities to natural hazards and adapt to climate change. 
During the past fiscal year, GFDRR provided nearly $80 million in grants that address these challenges in over 89 countries. This work has enabled vulnerable countries to leverage significant additional funding in resilience – including more than $3 billion from the World Bank alone in FY15.
The impact of GFDRR's growing program this past fiscal year included:
Supporting a post-disaster needs assessment (PDNA) and further recovery efforts after two high-magnitude earthquakes struck Nepal's Kathmandu Valley in April and May. This assessment helped lead to $4.4 billion in donor pledges, including $500 million from the World Bank.
Training over 11,000 people in disaster risk management (DRM) topics, including in Indonesia where a GFDRR-supported initiative focused on capacity building has trained over 750 local DRM practitioners from 53 districts.
Strengthening available risk information in Malawi through community mapping and open-source platforms. This data was used after the country suffered its worst flooding on record in January 2015. GFDRR has supported recovery efforts, including a PDNA and a disaster recovery framework.
GFDRR also scaled up DRM through its innovative thematic initiatives. The Safer Schools Program is helping to make students and schools safer through better construction practices. For example, it is working in Nepal to improve the safety and quality of the country's education facilities as it builds back after the April and May 2015 earthquakes. Another program, the Small Island States Resilience Initiative (SISRI), supports highly vulnerable countries in reducing climate and disaster risks to their communities, economies, and ecosystems.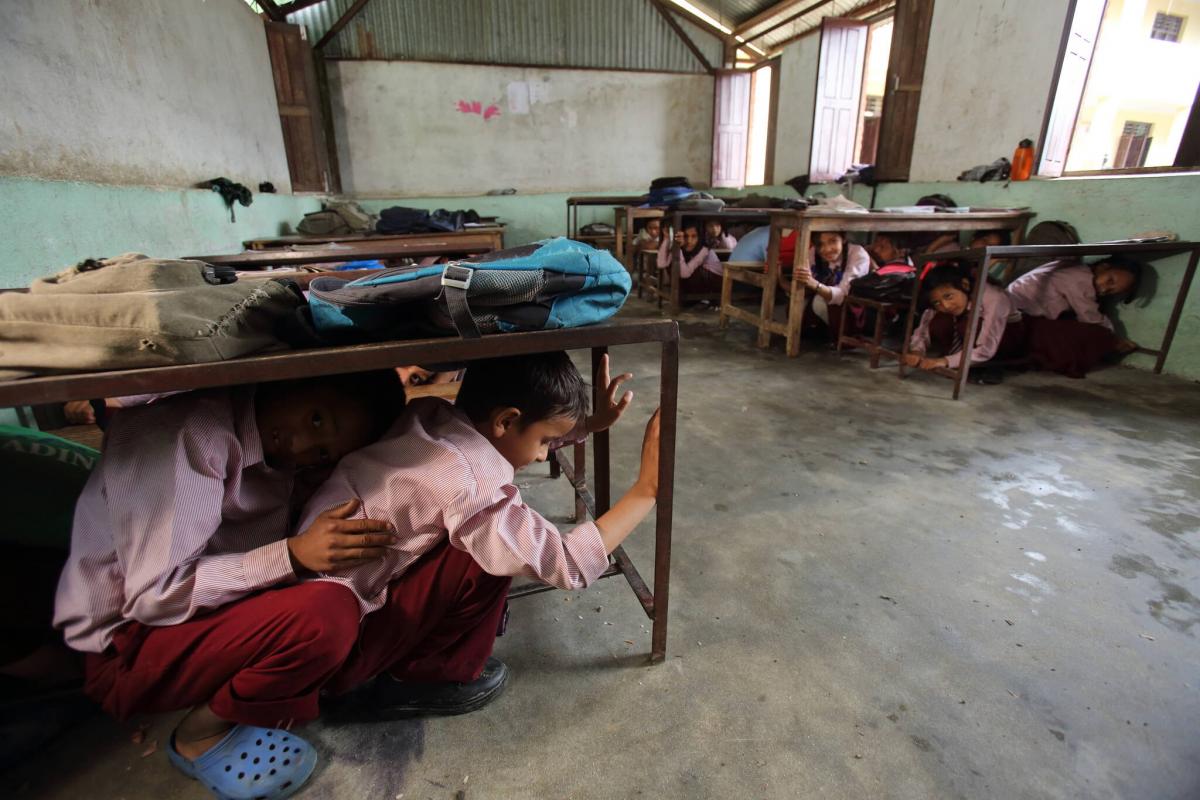 Students in Nepal practice earthquake preparedness. Photo credit: Jim Holmes for AusAID
This past year has been historic for the global resilience agenda, marking the adoption of the Sendai Framework for Disaster Reduction and Recovery (SFDRR), which will help guide GFDRR and the global community's DRM efforts through 2030, as well as the landmark climate agreement in Paris and the Sustainable Development Goals.
"This has been a monumental year for the development community," said Francis Ghesquiere, Head, GFDRR Secretariat. "As we work toward helping countries realize the Sendai Framework, the Paris agreement, and other accords, the work of GFDRR will be central to help build resilience."
2016 will bring other important conversations around the resilience agenda, especially international milestones like the World Humanitarian Summit and Habitat III. GFDRR will work to inform and implement these larger frameworks, and ensure the needs of those most vulnerable to disaster and climate risk remain at the forefront of the post-2015 development agenda.
This story is also available on the World Bank website: English I Español I Français I العربية