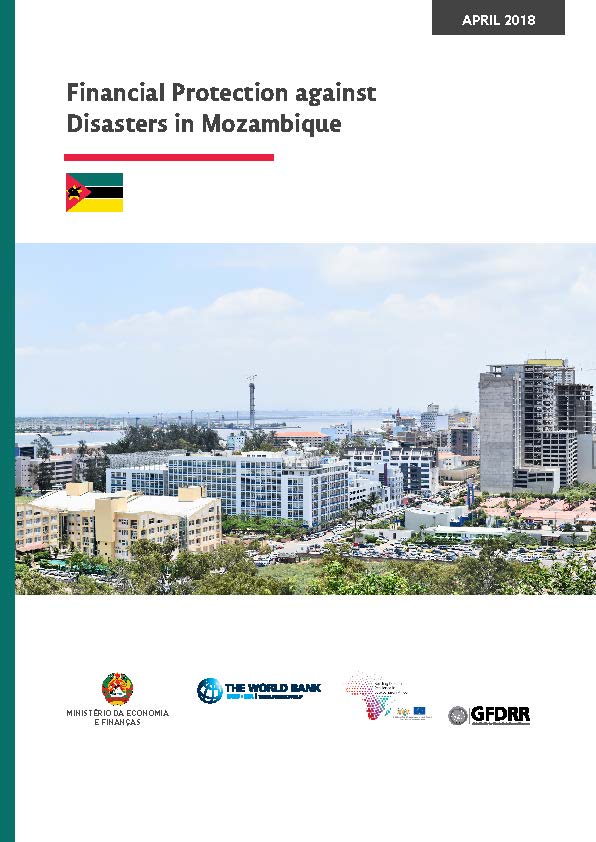 August 2018
This study is part of a forward-thinking agenda disaster risk management in Mozambique. The objectives of this study are:
to analyze the current funding mechanisms for disaster management in Mozambique
to investigate the financing gaps, and
to suggest next steps to be taken by the Government of Mozambique under the leadership of MEF and INGC for the preparation and implementation of a Financial Protection Strategy against Disasters.
The main components of this study are:
A discussion about Mozambique's risk profile and the economic impacts of disasters in the country in the last twenty years;
A review of the current disaster budgetary process, which includes case studies on financing gaps for post-disaster emergency response and reconstruction phases;
An overview of the disaster insurance market, focusing on sovereign insurance and rural microinsurance;
A discussion on possible next steps by the Ministry of Economy and Finance, the National Institute for Disaster Management, and other institutions involved in disaster management to strengthen the State's financial response capacity to disasters.