Multi-hazard school safety in Indonesia through science-based information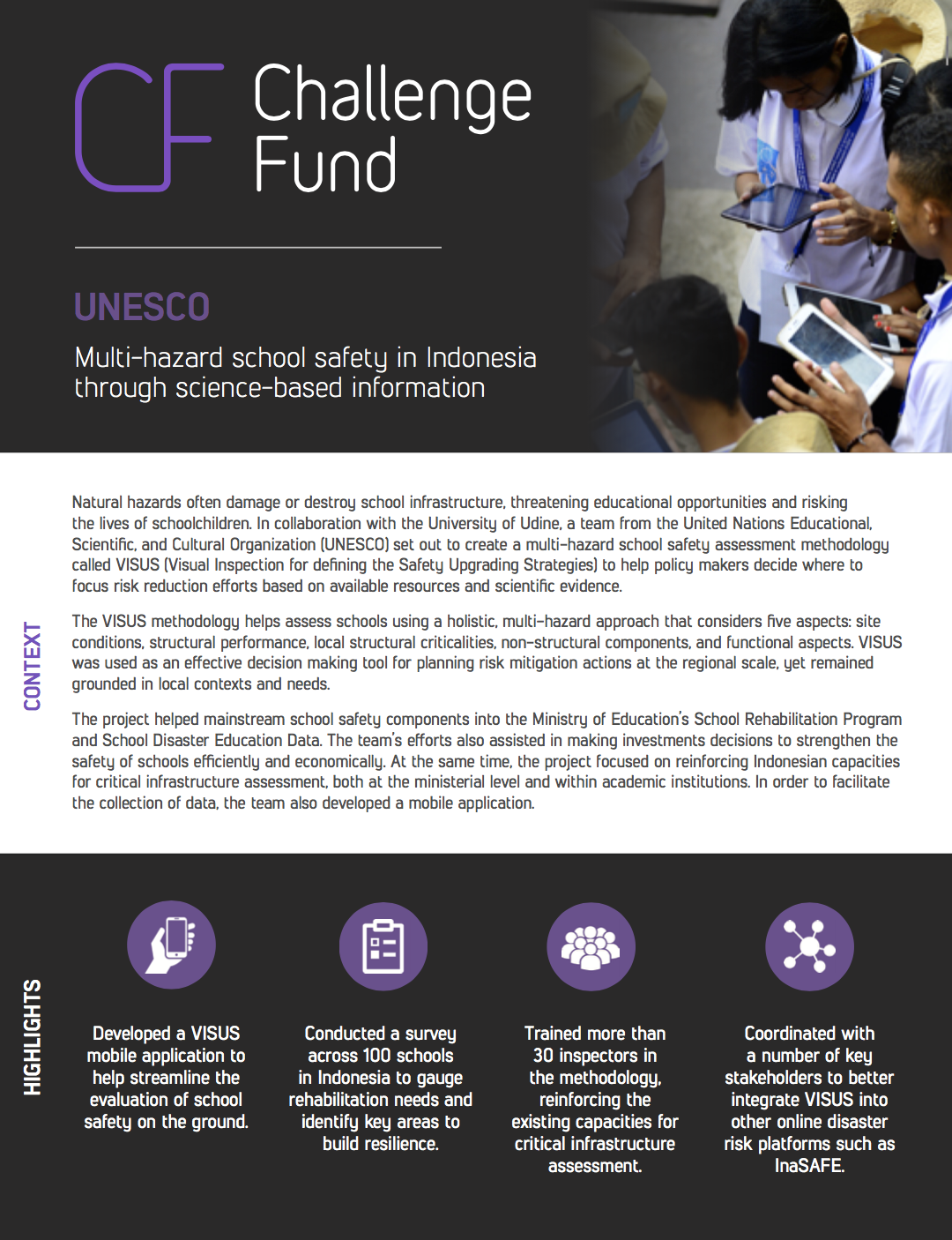 February 2017
Natural hazards often damage or destroy school infrastructure, threatening educational opportunities and risking the lives of schoolchildren. In collaboration with the University of Udine, a team from the United Nations Educational, Scientific, and Cultural Organization (UNESCO) set out to create a multi-hazard school safety assessment methodology called VISUS (Visual Inspection for defining the Safety Upgrading Strategies) to help policy makers decide where to focus risk reduction e orts based on available resources and scientific evidence.
The VISUS methodology helps assess schools using a holistic, multi-hazard approach that considers five aspects: site conditions, structural performance, local structural criticalities, non-structural components, and functional aspects. VISUS was used as an effective decision making tool for planning risk mitigation actions at the regional scale, yet remained grounded in local contexts and needs.
The project helped mainstream school safety components into the Ministry of Education's School Rehabilitation Program and School Disaster Education Data. The team's efforts also assisted in making investments decisions to strengthen the safety of schools effeciently and economically. At the same time, the project focused on reinforcing Indonesian capacities for critical infrastructure assessment, both at the ministerial level and within academic institutions. In order to facilitate the collection of data, the team also developed a mobile application.