How We Work
GFDRR provides
technical assistance, capacity building, and analytical work

to help vulnerable nations improve resilience and reduce risk.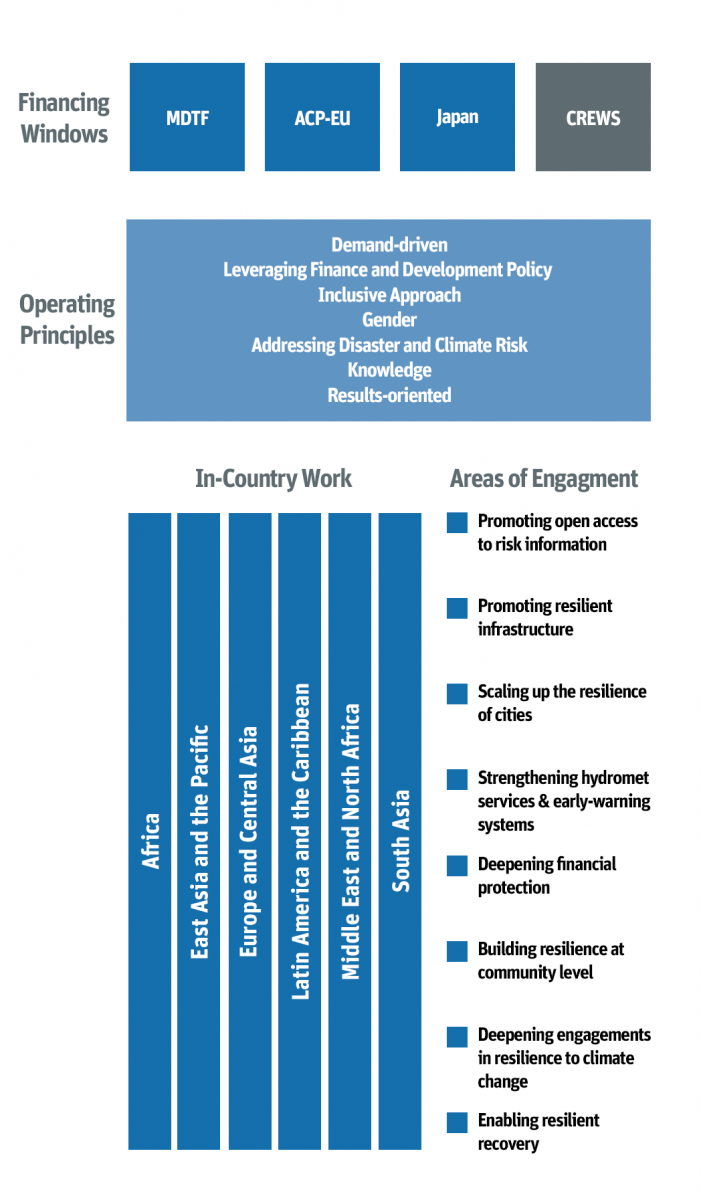 In FY16 alone, GFDRR financed activities in 80 countries, and demand for support from GFDRR continues to grow.
The Secretariat carries out GFDRR's mission, manages its day-to-day operations, and produces GFDRR's core documents, such as Work Plans and Annual Reports.
The Secretariat is housed at the World Bank headquarters in Washington, DC, with satellite offices in Brussels and Tokyo.