City representatives from across Africa, experts, clients and partners attending Resilience Planning Workshop in Durban, South Africa.
The City Resilience Program
Established in June 2017, the City Resilience Program (CRP) – a partnership between the World Bank and the Global Facility for Disaster Reduction and Recovery (GFDRR) – is a multi-donor initiative aimed at increasing financing for urban resilience.
The CRP's vision is resilient cities with the capacity to plan for and mitigate adverse impacts of disasters and climate change, thus enabling them to save lives, reduce losses and unlock economic and social potential. The aim of the Program is to catalyze a shift from a primarily siloed, single-stream city-level resilience operations approach to longer term, more comprehensive, multi-disciplinary packages of technical and financial services, building the pipeline for viable projects at the city level that, in turn, build resilience.
To move towards this vision, the CRP pursues three strategic objectives:
City Resilience Program Annual Report 2018-2019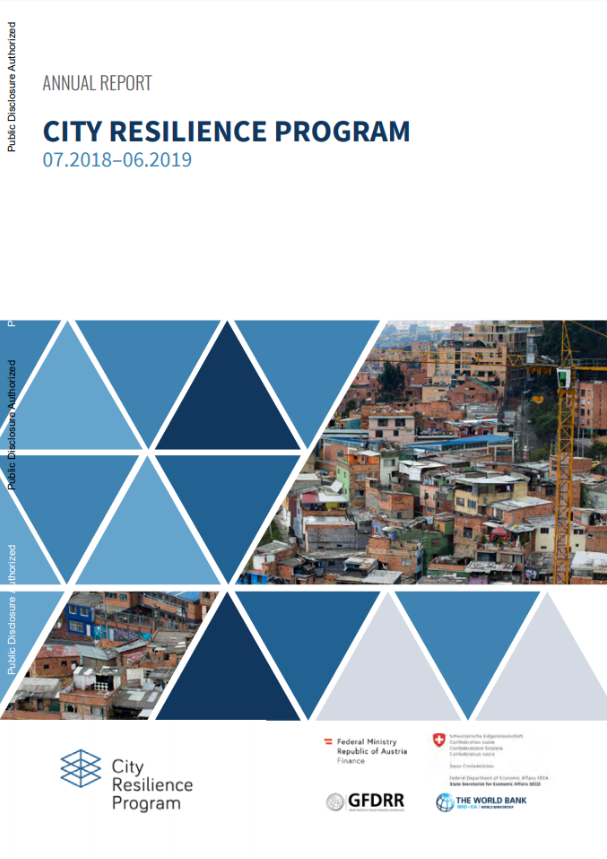 ​