Solomon Islands: Post Disaster Needs Assessment Solomon Islands Floods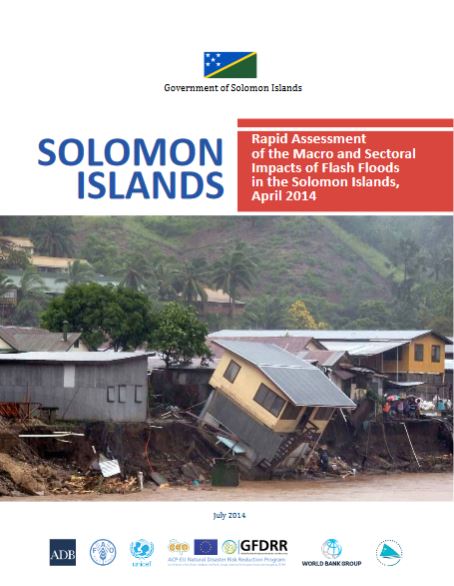 Context and Objectives 
The key-objectives of the Post Disaster Needs Assessment (PDNA) were to:
Assess the socio-economic impact of the floods including the damage and losses in critical sectors of the economy,
Identify priority needs with a particular focus on resilient recovery and reconstruction and cost activities where possible,
Assess government and donor response and identify likely financing gaps.
Main Activities and results
The main activities of the project were:
Planning and Training/Data Collection and verification;
Conducting analysis and providing recommendations;
Harmonizing sector reports and integrating these in the final PDNA report.
The PDNA resulted in a government-owned report outlining opportunities for mainstreaming disaster risk reduction and climate change adaptation into national recovery and development strategies, as well as next steps in the reconstruction and recovery efforts.
Partnerships and Coordination
The Assessment was led by the Government of the Solomon Islands with support of development partners.
Useful Links
The PDNA is available here.
Country
Priority area
Integration of disaster prevention into post-disaster recovery