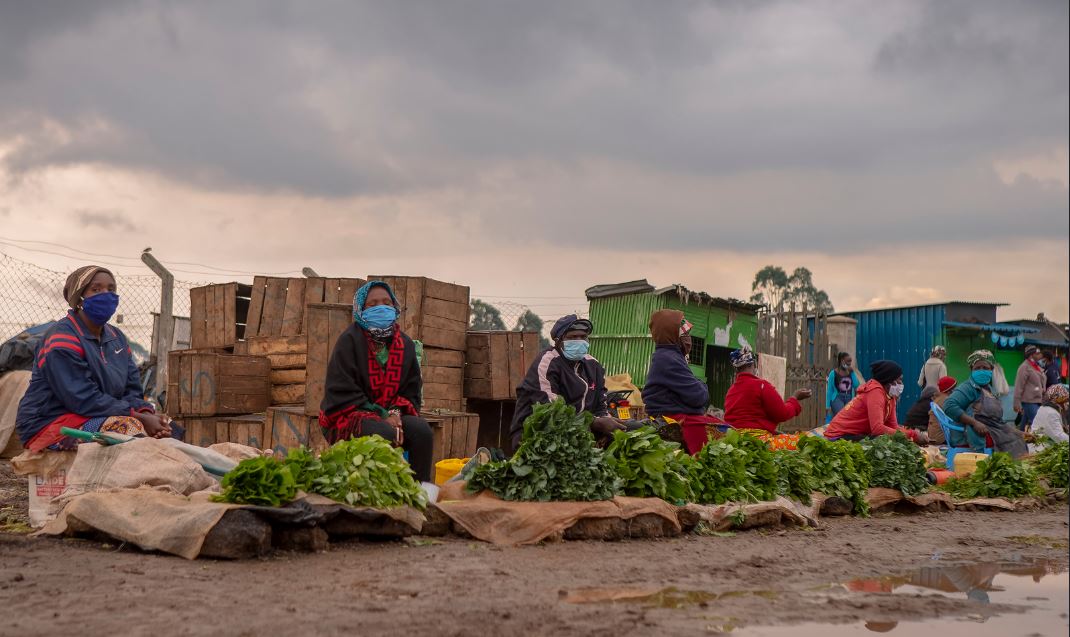 Africa, Caribbean and Pacific (ACP) countries are amongst the most vulnerable countries in the world to natural hazards and the adverse impacts of climate change. The East Africa region has been facing a locust outbreak since early 2020, increasing food insecurity across the region. In the Caribbean, scientific consensus is pointing to an above-average hurricane season in 2020. In addition, a category-5 tropical cyclone formed in the Pacific in April 2020, causing casualties and widespread damages in Fiji, Tonga, and Vanuatu. Governments in these regions have had to quickly adapt to the realities of the Covid-19 outbreak and its impacts, while at the same time continuing to invest in building resilience to natural hazards, the effects of which will be compounded by the pandemic. 
Countries are facing increased fiscal pressure to tackle disaster preparedness, resilience, and response in the midst of the economic disruption caused by the pandemic. In response to this increased pressure, ACP countries have been strengthening their financial resilience to natural hazards by using specialized tools such as the Catastrophe Deferred Draw-Down Option (Cat-DDO)  Development Policy Financing. This tool provides countries with pre-agreed financing that can be used in the immediate aftermath of disaster events all the while providing an opportunity for governments to strengthen the legal, policy, and other institutional aspects of their DRM policies.  
As of June 2020, 9 ACP countries have triggered Cat-DDOs, providing access to essential pre-approved funds to help prepare for and respond to natural hazards. Six of these operations had received support from the ACP-EU NDRR Program (in Malawi, the Seychelles, the Dominican Republic, Tuvalu, Vanuatu, and Samoa), and another 3 from the EU-funded Africa Disaster Risk Financing Initiative (in Cabo Verde, Kenya, and Madagascar).  Thanks to the support from these ACP-EU Programs, essential technical assistance and policy dialogue was provided to contribute to the design and to help these countries qualify for Cat-DDO operations, which in turn strengthen their respective DRM frameworks. 
Three examples underline how ACP-EU NDRR projects supported some of the prior actions essential for the approval of Cat-DDO operations in these respective countries. The government of Malawi, through its Department of Disaster Management Affairs, has been working to overhaul its institutional framework to integrate climate change and DRM into its urban planning policies, and the Lilongwe City Council has been investing in its flood risk planning, supporting the design of the $70 million World Bank-financed Development Policy Operation and Disaster Risk Management Cat-DDO, approved in June 2019. In the Dominican Republic, the government improved its ability to collect disaster-related data and to quantify economic losses associated with disasters, while its Ministry of Finance developed new technical and institutional capacities in disaster risk financing, which contributed to the approval of the $150 million World Bank-financed Dominican Republic: DRM Development Policy Loan with a Cat DDO, approved in September 2017. Samoa applied recently revised national building codes that decrease the threat posed by cyclones and floods to buildings, which participated in reaching its own requisites for the $13.7 million World Bank-financed Second Resilience Development Policy Operation with a Cat-DDO, approved in November 2018. 
Countries have been developing their pandemic responses and integrating them within their overall disaster preparedness and response strategies and institutions. For instance, in Eswatini, while the National Disaster Management Agency is spearheading and coordinating the country's Covid-19 response, it has continued building a national drought prevention and response strategy. In the Caribbean region, the Caribbean Disaster Emergency Management Agency (CDEMA)  is using a new strategic roadmap and investment plan to handle the double crisis of pandemic outbreak and hurricane impacts during the 2020 season. In Papua New Guinea, an assessment of emergency preparedness, response, and recovery systems is being undertaken to support the National Disaster Centre which includes issues related to health emergencies and pandemics. 
ACP countries are making key adjustments to adapt to the challenges posed by the Covid-19 crisis while maintaining their ability to prepare and respond to natural hazards. By minimizing the financial disruptions caused by the pandemic and strengthening preparedness and response capacity, countries can continue investing towards building disaster resilience and improving their institutional response frameworks.