Burundi: Rapid Assessment Mission with Focus on Flood Risk Management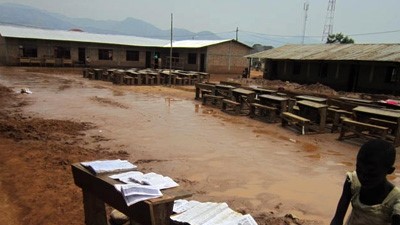 Context and Objectives 
The project objective was to support the Government of Burundi and municipal authorities of Bujumbuja in the assessment of damages to infrastructures, and in launching a sustainable recovery process.
Main Activities and results
Short Term: Preliminary Assessment of Damages
Partnering with international (UNOSAT, Copernicus EMS) and locally-based spatial analysis stakeholders to ensure the accuracy of the damage reported by the government;
Supporting the national and local authorities for the conduction of field surveys and the development of an assessment report, with particular attention for public infrastructures.
Medium Term: Identification of contributions from ongoing projects.
Consultation with Government, the World Bank, the UN, EU, other international partners, and project implementation units to identify specific activities to be supported  
Longer Term: Sustainable Recovery and Disaster Risk Management Planning.
Development of an action plan for strengthening national capacities for information management and sharing, understanding risks, in order to inform prevention, early warning and emergency response;
Development of an action plan for the development of prevention plans, early warning and emergency response;
Forward looking action plan for mainstreaming of disaster risk management into future development activities both at national and local levels.
The project has delivered on all expected results. In addition to expected outputs, the project also delivered a virtual library and supported a joint WB – Embassy of Netherlands mission to assess the dikes in the country.
Partnerships and Coordination
Under the overall leadership of the Government of Burundi, the project was executed by the World Bank, and engaged EU, UN, other relevant development partners and Government institutions in charge of water, sanitation, urban development, urban and land-use planning, road infrastructures and disaster risk management.
Useful Links
The report is accessible at: Rapid Assessment Mission with Focus on Flood Risk Management in Burundi 
Country
Priority area
Risk identification and assessment