Zimbabwe: Mainstreaming Disaster Risk Reduction and Climate Change Adaptation into Local Development Planning through the Zambezi River Basin Initiative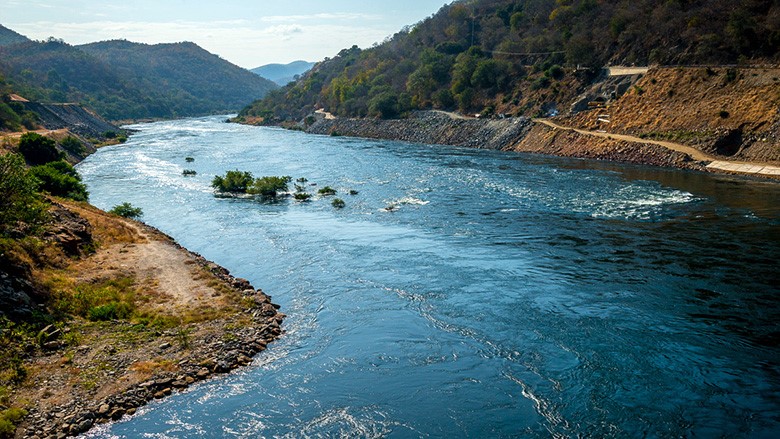 Context and Objectives 
The activity supported the integration of Disaster Risk Reduction (DRR) and Climate Change Adaptation (CCA) measures within the local development planning (LDP) process at the village, ward and district levels in Kariba District in Zimbabwe. It targeted the 3 highest at-risk villages in each of 3 high-risk rural wards (i.e. 9 villages in total).
Main Activities
The project had 4 main components:
Component 1: Community-based DRR asset development consisting of:
Training of leaders, Red Cross volunteers and community members to conduct participatory risk assessment and hazard mapping;
Conduct participatory risk assessment, hazard mapping and prioritization of elements at risk;
Development of annually revised & updated 3-year Village Disaster Reduction Action Plans (VDRAPs); and
Community project submission, planning, implementation, monitoring & review of 2 non-structural and 1 structural mitigation measures per village. 
Component 2: Integration of DRR/CCA into LDP through:
Awareness-raising & stakeholder sensitization and creating enabling environment at local level;
Technical climate risk and CCA assessment and training on DRR/CCA for Civil Protection Unit and LDP stakeholders at various levels;
Integration of VDRAPs in current development planning at village, ward & district level; and
Advocacy for mainstreaming of DRR/CCA in LDP, including allocations of development funding and/or matching funds for DRR/CCA-related measures.
Component 3: linking early warning to early action initiated through ZRCS "action teams" by:
Establishing & training Zimbabwe Red Cross Society (ZRCS) Branch Disaster Response Teams;
Advocacy & sensitization of key influencers at local levels;
Development of community-driven multi-hazard " first mile" early warning early action mechanism linked to national & regional forecasting institutions; and
Piloting of relevant modules from the International Federation of Red Cross and Red Crescent Societies' (IFRC's) Geographical Information System (GIS)-based Resource management system.
Component 4: Knowledge sharing and best practices through:
Supporting DRR/CCA-information sharing forum at national level;
Study tour and exchange visits in relation to Component 2; and
Lessons learned workshops and dissemination on best practices.
Results
Despite the heavy rains in the first quarter of 2017 which delayed the implementation of activities, the activities have been finalized successfully. The ACP-EU NDRR project significantly contributed to the mainstreaming of DRR and CCA into local development planning, which is showcased for example by the development of the Nyaminyami Disaster Risk Management plan.
Other examples of achievements include:
Succesfully promoting DRR activities, such as through the identification of 16 DRR Champions who carried out disaster risk awareness activities in all three wards.
DRR information was compiled and disseminated, amongst others by DRR public awareness campaigns through national radio and newspapers.
Early warning practices were improved, such as through rehabilitating the 2-way Very High Frequency System used for early warning communication, and through ensuring that fishermen receive daily sms-alerts generated by the Kariba Meteorological Services Department.
Partnerships and Coordination
The project is guided at national level by a steering committee comprising key departments within the Ministry of Local Government Rural and Urban Development (MoLGRUD) including its Department of Civil Protection alongside ZRCS, and at local level cooperation with Nyaminyami Rural Development Council and in coordination with the District Administrator.
Country
Priority area
Mainstreaming of disaster risk reduction (DRR)