Understanding Risk Forum 2012: Risk Assessment Tools and Methodology Training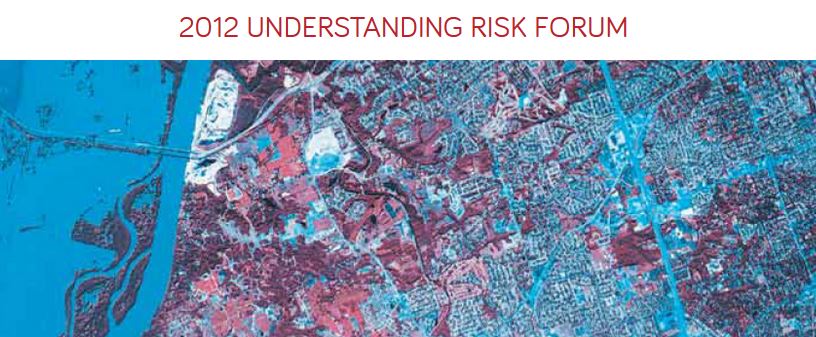 Context and Objectives 
The Understanding Risk (UR) Forum 2012, held in Cape Town on July 2-6, convened 500 risk assessment experts from more than 86 countries. The conference underscored the importance of integrating disaster risk management (DRM) and climate change adaptation (CCA) as a core element of development. The UR 2012 event showcased new tools for decision–makers, strengthened regional and global partnerships, and built technical capacity in the Africa region through a series of training events. 
The UR Forum aimed at offering technical training, conference sessions and a series of side events led by communities of practice in building risk assessment capacity in Africa Region.
Main Activities and results
About 80 government officials and other relevant stakeholders trained in important elements of disaster risk management.
The two-day tools and methodologies training had four components tailored to the African disaster management context. Knowledge and expertise from other regions was also shared.
Component 1: Comprehensive Approach to Probabilistic Risk Assessment Training
Component 2: "Risk-in-a-Box" and "GeoNode" Training and Summit. Risk-in-a-Box is an innovative suite of simple and intuitive web-based open source tools aimed at helping decision-makers understand risk. GeoNode is an open source platform that facilitates the creation, sharing and collaborative use of geospatial data.
Component 3: Global Earthquake Model (GEM) training. GEM showcased the global quake software OpenQuake. OpenQuake is an open source application for calculating seismic hazard and risk.
Component 4: OpenStreetMap (OSM) training. Often called the "Wikipedia of Maps," OSM is a geographical data crowdsourcing platform. The platform has been used to successfully collect exposure data, such as building and road information, critical to the risk assessment process.
Partnerships and Coordination
GFDRR organized the UR Forum in partnership with the Government of South Africa and the European Union (EU).
Useful Links
The closing video from the Understanding risk conference 2012 can be found here.
Country
Priority area
Risk identification and assessment