Kenya: Post Disaster Needs Assessment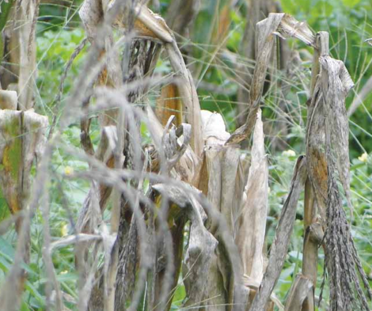 Context and Objectives 
During the drought period (2008-2011) in Kenya, 3.7 million people were in immediate need of food, clean water, and basic sanitation, and urgent short and long-term interventions were needed to save the lives and livelihoods of millions. In response, under the auspices of Kenyan Ministry of Finance, a joint assessment team comprised of government line ministry staff, together with the EU, UN, World Bank, and other partners, mobilized to undertake a Post-Disaster Needs Assessment (PDNA).
Main Activities and results
Using data from the Kenya Meteorological Service  and  the  Intergovernmental  Authority for Development (IGAD) Climate Prediction and Applications Centre (ICPAC), an analysis of the intensity, duration, and spatial characteristics of the drought was conducted, with the following findings:
The overall impact of the 2008-2011 drought in Kenya is estimated at Ksh 968.6 billion (US$12.1 billion).
The total needs for recovery and reconstruction amounted to Ksh 156.2 billion (US$1.7 billion).
Towards greater resilience building, an additional Ksh 184.8 billion (US$2.1 billion) has been identified for disaster risk reduction needs.
Overall, the PDNA:
Estimated the overall impact of the 2011 drought on the socio-economic development of the country in the affected areas within the context of the 2009 droughts.
Assessed quantitatively the effects of the 2010-2011 drought on the stock of physical and livestock assets, the deterioration of living conditions of the affected population and the decline in production and productivity in productive sectors and basic services.
Recommended long-term interventions for recovery of the affected area based on the needs in priority sectors of the economy and society while developing recommendations that are nationwide.
Ensured that strategies for recovery incorporate the need for long-term risk reduction and resilience building measures.
Identified policy, investment options, and programs that promote long-term development and resilience.
Partnerships and Coordination
The PDNA exercise was led by the Government of Kenya under the direction of the Ministry of Finance. It was supported directly by the Ministry of Development of Northern Kenya and Other Arid Lands as well as key relevant line ministries. Sector Focal Points led the assessments conducted by specialists from various development, bilateral agencies and civil society in their respective areas.
Useful Links
The Kenya Post-Disaster Needs Assessment can be found here.
Country
Priority area
Mainstreaming of disaster risk reduction (DRR)