Fiji: Cyclone Winston Post Disaster Needs Assessment & Recovery Framework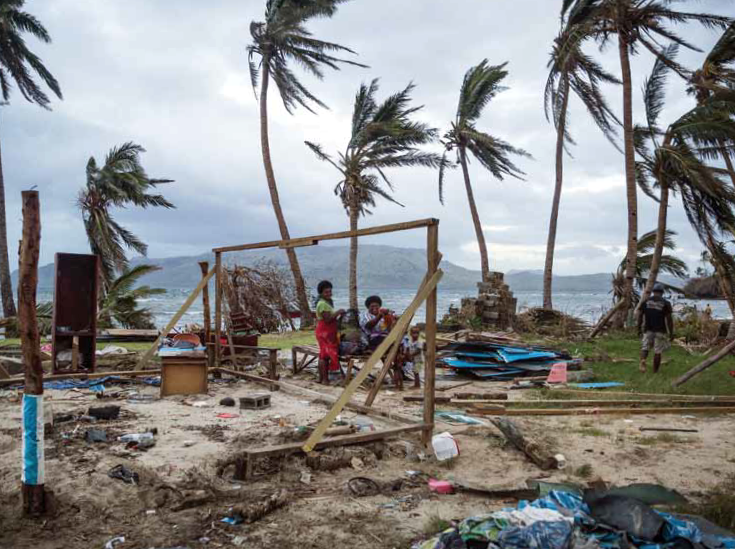 Context and Objectives 
The objectives of the project were to support the government of Fiji through the following activities:
Assess the socio-economic impact of Tropical Cyclone Winston including quantifying the damage and loss in critical, affected sectors of the economy;
Identify key recovery and reconstruction needs in all affected key sectors, documenting these in a Recovery Framework and making observations on scale of costs;
Identify potential financing gaps and needs;
Review current Disaster Risk Management (DRM) capacity and propose a strategy with measures to reduce risks and maximize climate and disaster resilience in the recovery and reconstruction; and
Set the platform for the staging and inform the proposed "Donor Pledging Conference" for the Tropical Cyclone Winston recovery.
Main Activities and results
Following an initial scoping and planning mission, the PDNA started with a re-fresher training for the Government assessment team. Sector experts supported the Government on a sector by sector assessment to estimate the value of destroyed physical assets (damage) and the resulting changes in economic flows (losses) for each sector in each affected area. The teams then determined the immediate, medium and longer-term needs for sectoral recovery and reconstruction.
The PDNA and DRF resulted in government-owned reports outlining opportunities for mainstreaming disaster risk reduction and climate change adaptation into national recovery and development strategies, as well as next steps in the reconstruction and recovery efforts.
Partnerships and coordination
The PDNA process was government-led with technical support and facilitation provided by the World Bank, United Nations, the EU and the other development partners.
A Recovery Framework was published alongside the PDNA. The document was prepared in coordination with the World Bank, the United Nations, the European Union, the Asian Development Bank and the Pacific Community.
Useful links
The PDNA can be found here.
The Recovery Framework can be found here.
Country
Priority area
Integration of disaster prevention into post-disaster recovery