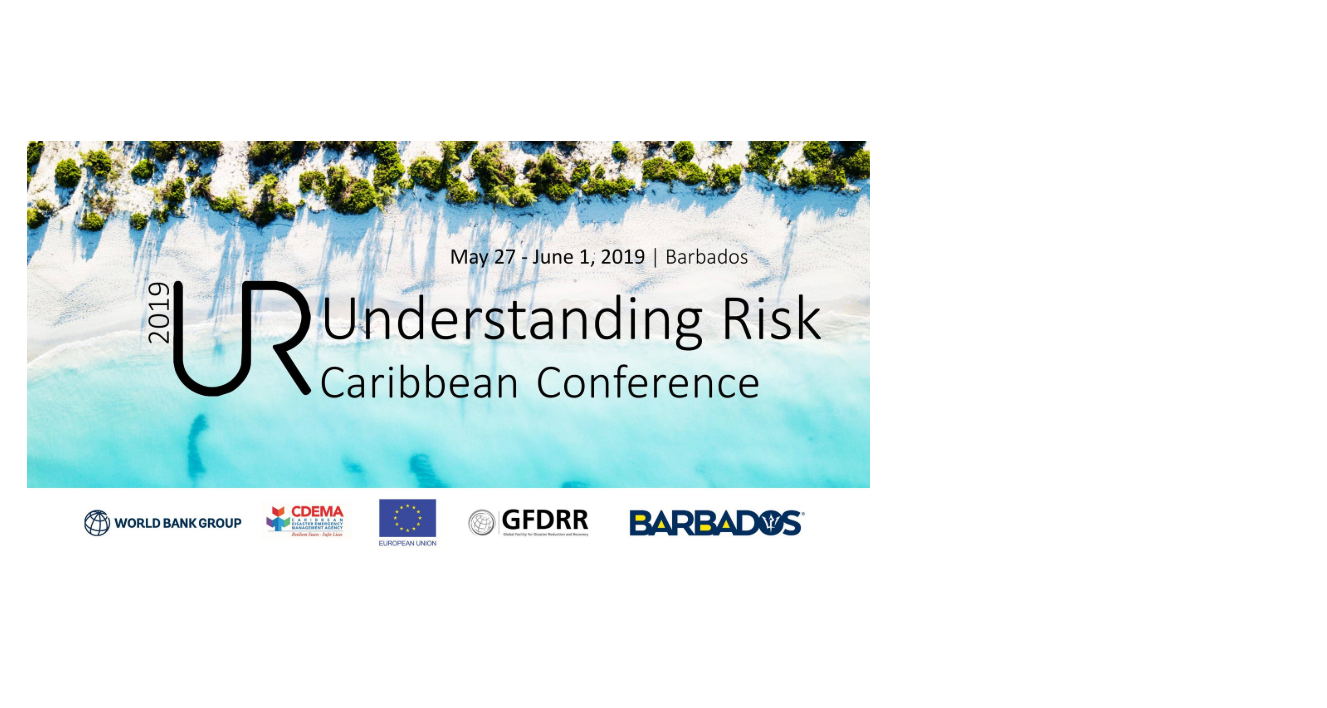 On 27 to 31 May 2019, the Caribbean Disaster Emergency Management Agency (CDEMA) and the EU, in partnership with the WB/GFDRR, hosted the Understanding Risk (UR) Conference in Barbados to identify disaster risk issues and address solutions across the region. The forum gathered over 500 delegates from more than 20 Caribbean countries with sessions and live demonstrations done by institutions and organizations such as the University of the West Indies, Harvard University, NASA, the Organization of Eastern Caribbean States (OECS) and the United Nations Office for Disaster Risk Reduction (UNDRR). The Conference was co-financed by the ACP-EU NDRR Program.  
The UR Caribbean Conference provided a unique opportunity to bring together DRM practitioners with governments, urban planners, insurance industry stakeholders, private sector organizations, academia, multilateral development banks, civil society organizations, and other regional partners to collectively take action to address and reduce disaster risk. It laid the foundation for the decisions and actions to be taken during the 11th Caribbean Conference on Comprehensive Disaster Management (CDM) hosted by CDEMA that will take place towards the end of 2019. 
"The event is timely as it comes at a juncture when the Caribbean region is currently engaged in articulating a Resilience Pathway in the face of the known challenges, threats and uncertainties associated with Climate Change", said Ronald Jackson, Executive Director, CDEMA. "CDEMA sees the event as an opportunity to continue its efforts in the engagement of the Caribbean Community for a more focused investment in the reduction of vulnerability exposure, through a better understanding of risk and through intentional action aimed at tackling the underlying risk drivers."
The Forum was also the opportunity for the launch of two new EU-funded Programs. The first was the Caribbean Regional Resilience Building Facility which supports 15 Caribbean countries by providing technical assistance to mainstream resilience, leveraging investments to reduce vulnerability, and expanding financial protection against disasters. The second focuses on providing technical assistance for disaster risk financing and insurance in Caribbean Overseas Countries and Territories (OCTs). Christian Leffler, Deputy ¬Secretary General of the EU's External Action Service, stated during the Opening Ceremony that the EC is committed to supporting the Caribbean and that in the past year and a half, the EU has pledged €300 million ($341 million) for resilience building.