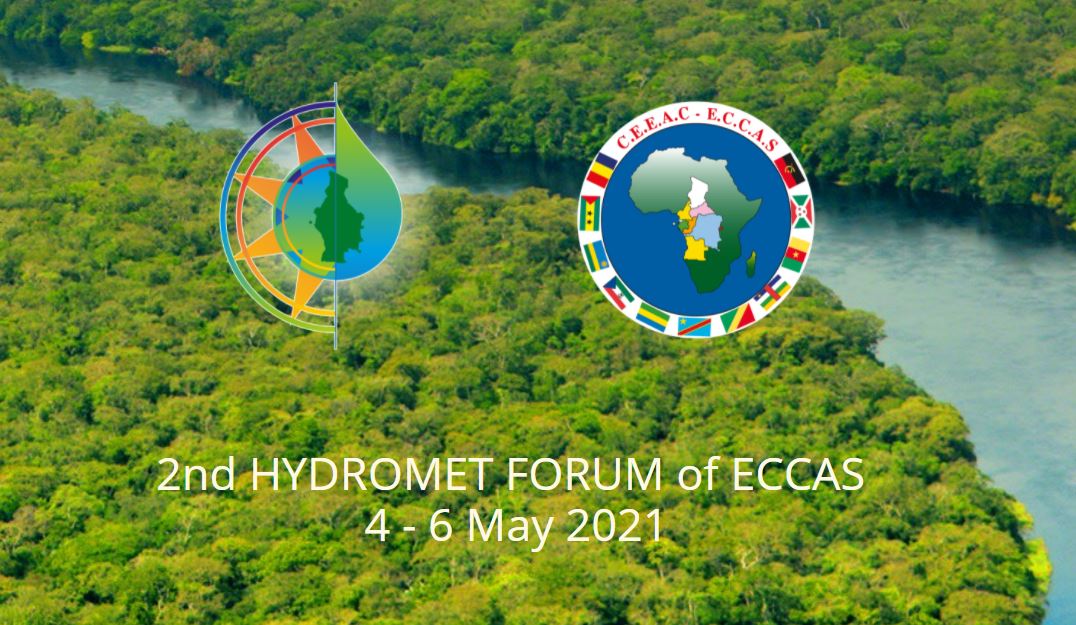 The vulnerability of the Central African region to hydrometeorological and climatic hazards is a real issue in the fight against poverty and sustainable development: more than 70% of natural disasters are in fact identified of hydrometeorological origin. The impacts linked to recurrent floods and droughts and the resurgence of extreme phenomena in the region affect all socio-economic sectors, particularly exacerbating food insecurity and putting pressure on access to basic social services (drinking water and sanitation, electricity, health, etc.), and to basic services for the populations. In this context, the National Hydrological and Meteorological Services (NMHS) are essential actors to support governments in their objectives of building resilience and adaptation to climate change.
The HYDROMET II forum of ECCAS is organized from May 4 to 6, 2021 jointly by the Environment-Natural Resources-Agriculture-Rural Development Department of ECCAS, the World Bank (WB) in partnership with the Global Facility for Disaster Reduction and the Recovery (GFDRR) and the World Meteorological Organization (WMO), with the financial support of the European Union. This Forum will bring together high-level representatives of the governments of ECCAS member states, all the national focal points of the sectors concerned and in particular those of agriculture, livestock and fisheries, cross-border basin organizations of Central Africa, civil society actors and in particular universities, parliamentarians from countries in the sub-region, the private sector, sub-regional institutions and development partners. 
For more information and to register to the event, please follow the link to the event website here.