GWE Forum Highlights & Insights - 2020-2021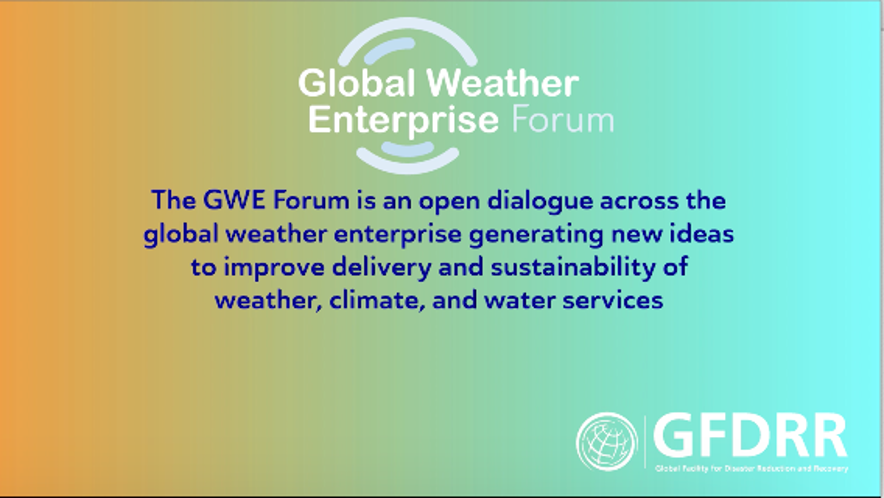 The GWE Forum continues to foster dialogue and greater cooperation, collaboration and understanding of the issues facing the global weather enterprise. To see highlights of our activities from July 2020 to June 2021 and our expanding library of publications, webinars, roundtables and online forums, click on the image above or here >>
---
GWE Forum activities in the next phase, 2021-2022
"Weather and climate information for economic resilience"
The GWE Forum Coordination Group had met virtually to review the activities of the Forum conducted during fiscal year 2021 (July 2020 – June 2021), and to develop a preliminary agenda for activities to be undertaken in fiscal year 2022 (July 2021 – June 2022). Looking forward, GWE Forum will continue to act as a coordinator of community voices to explain the critical importance of "Weather and climate information for economic resilience", as a vital enabler of decarbonising economies, and to facilitate engagement with interested players in the practical steps for the GWE growth.
Re-affirming the core of the GWE Forum as open dialogue, the emphasis was placed on reaching out and facilitating engagement with interested players of the global weather enterprise.
---
Decarbonizing economies and the role of hydromet services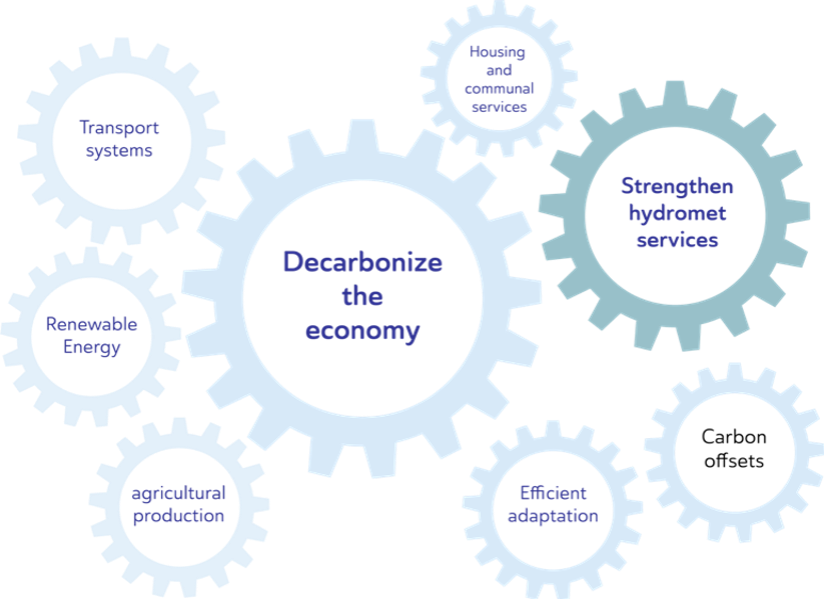 The political momentum is being renewed to tackle climate change and decarbonize economies. There is an immediate need for the global weather enterprise to improve meteorological and hydrological information on all timescales and to address the needed challenges. The first blog of the GWE Forum discusses the role of hydromet services, and highlights the economic opportunities and societal benefits of strengthening the resilience of our basic infrastructure.
Find more, and leave your comments here >>
---
The WeatherPod
2 new episodes now online ...
Episode 12: Video Special – Prospects & opportunities for weather & climate services in Africa
Click the image below to see & hear this special episode of The WeatherPod ...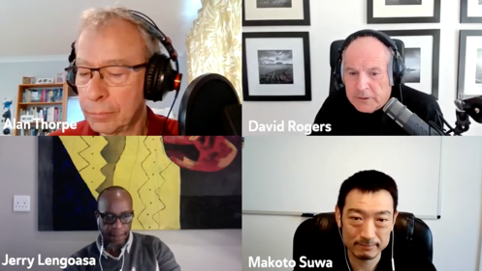 In this special video episode of The WeatherPod, hosts Alan Thorpe & David Rogers invited into the studio two colleagues – Jerry Lengoasa and Makoto Suwa – to discuss the role played by government, development partners, national meteorological and hydrological services and private sector weather services in reducing these risks.
Episode 11: The Challenge of Flooding

In this episode of The WeatherPod, we welcome Professor Hannah Cloke of Reading University into the studio to talk about earth system modelling, flood forecasting, catchment hydrology and applications of Numerical Weather Predictions.

Listen to the episode here >>
Find more episodes of The WeatherPod on the GWE Forum >>
The WeatherPod can also be found on ACAST and on Apple Podcasts
You can contribute to The WeatherPod and our blogs...
We're seeking contributions from academia and the public and private sectors for our 'WOW! That's interesting' feature section of the podcast - a short two or three minute recording (your smartphone will do!) about an interesting event or development.
We also seek your suggestions on the subjects for the GWE blogs, Webinars, Online Forums and Roundtables.
Contact us at gwef@gweforum.org
---
Publications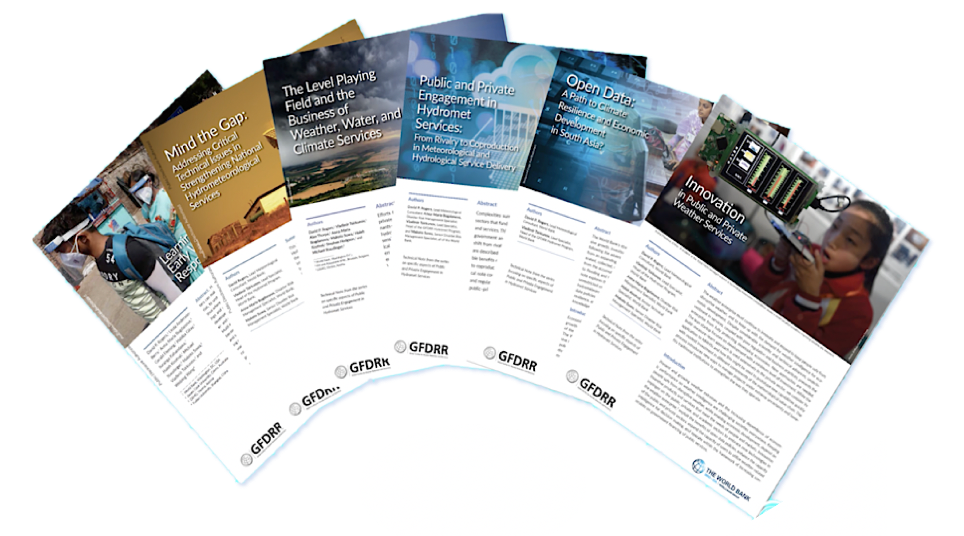 A series of GFDRR technical notes explores critical issues relevant for public-private-academic partnerships. Explore opportunities and challenges in the following studies made during FY 2021-2022:
Also, find all the summaries of past GWE Forum activities in our Library >>
---
Contacting the GWE Forum
The GWE Forum can be contacted here. Please enter 'unsubscribe' in the subect line if you do not wish to receive the newsletter any more.
---