Only one week to go to new Online Forum
---
NEW – Online Forum
Legislative Frameworks that Enable Public-Private Engagement
Date: Thursday, 21 January 2021, 14.00 - 15.30 UTC
The Global Weather Enterprise Online Forum is the place to deep-dive into the topics of concern, discuss with expert panelists, and share opinions toward increasing knowledge and creating opportunities for the implementation of ideas.

The upcoming Online Forum explores the national legal frameworks; they define and establish the roles and responsibilities of each stakeholder in the weather enterprise in the respective territories, rendering particular importance for all elements of the value chain in the weather, water and climate.
The Power of Partnership report (World Bank 2019) emphasized that a stable institutional environment is crucial for private-sector development and a sustainable public-private engagement, therefore, recommended to support the development of a transparent legal and regulatory framework in line with the World Meteorological Organization Geneva Declaration – 2019 that recognizes the importance of legal frameworks in ensuring the inclusiveness of the national enterprise.

At the Online Forum, the panelists and audience will discuss the variety of such legal frameworks with different impacts on the enterprise, with a view to promoting good national practices that ensure better services to the whole of society.

The Online Forum will be moderated by Dimitar Ivanov, the Director of Public-Private Engagement at the World Meteorological Organization. Our panellists include
Tatsuya Kimura, Seconded Expert to WMO/PPE
Ian Lisk, President of WMO Services Commission
Stella M.O. Aura, Director of Kenya Meteorological Department
Dennis Schulze, Managing Director of MeteoIQ GmbH
Jonathan Porter, Vice President, Business Services & General Manager of AccuWeather For Business
Steve Hodgson, Environmental Lawyer, Belgium
---
Recorded Webinar
Unlocking the benefits of open weather data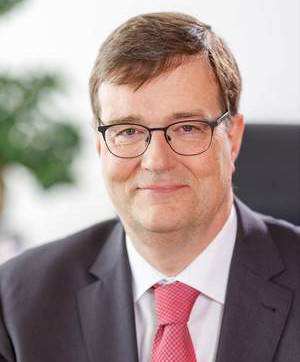 The latest Global Weather Enterprise Forum webinar – 'Unlocking the Benefits of Open Weather Data' – is now available to view by those who missed it or who would like to see it again.
In the webinar, which took place live on 28 October, Prof. Dr. Gerhard Adrian addresses the implications of open data policies from his perspective as the President of DWD, the German Weather Service.
He explores the issues surrounding open data in the context of weather and climate data and services. New government-level policies, such as the European Union Open Data Directive, are likely to have a significant impact on the delivery of meteorological and climate services.
To watch the webinar, click here
---
Podcasts
Two more episodes of The WeatherPod now available
Two more episodes of The WeatherPod featuring hosts Alan Thorpe and David Rogers have been published and now available to stream or download.
Episode 4: Inside a commercial national met service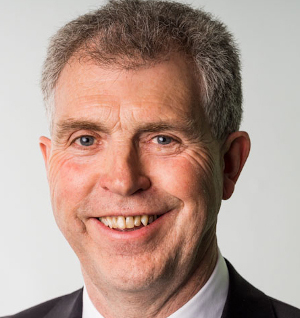 In this episode, Alan and David invite Peter Lennox into the studio to discuss the operation of a national meteorological service as a commercial enterprise.
Peter, from Belfast Northern Ireland, is uniquely qualified to talk on this topic. From 2011 to 2020 has was the Chief Executive of the New Zealand Meteorological Service which was established as a state-owned enterprise on 1 July 1992. As you may or may not know, Peter has now moved on to become CEO of New Zealand's Institute of Environmental Science and Research Ltd (ESR).
Peter tells how the New Zealand Met Service became a commercial operation, while our two hosts investigate whether the change in status from a straightforward public service to a commercial enterprise charged with earning money poses any problems or contradictions.
To hear this episode, click here
---
Episode 5: Forecast-based financing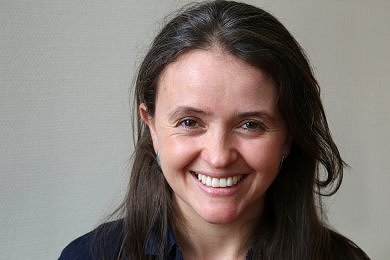 In this episode, Alan and David meet with Catalina Jaime. Catalina is the Senior Risk Adviser at the Red Cross-Red Crescent Climate Centre, where she coordinates the Forecast-based Financing concept worldwide and provides technical support for national Red Cross-Red Crescent societies.

Forecast-based Financing is a highly innovative way of applying weather forecasts. The aim is to enhance humanitarian action to protect lives and livelihoods by making resources available to act before a disaster actually occurs.

Catalina also leads on knowledge management for the UK-supported Science for Humanitarian Emergencies and Resilience programme, working with stakeholders on science and solutions to improve risk assessment, preparedness, early action and resilience.

As well as her huge experience in the humanitarian sector, with the Red Cross-Red Crescent movement, UN agencies and others, Catalina has a background in industrial engineering, a master's degree in humanitarian action, and a Doctorate in Early Warning and Early Action in conflict-affected contexts.
To hear this episode, click here
---
Other events
Autonomous vehicles: the importance of weather-related technology and data services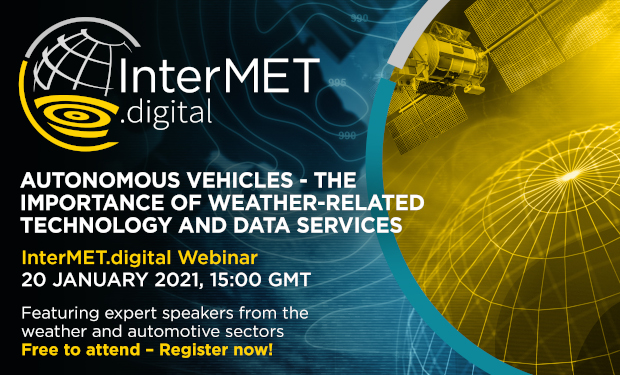 GWE Forum member InterMET.digital has announced the latest webinar in its series of webinars on the business opportunities of extreme weather & climate change and here the focus is on Autonomous Vehicles or AVs.

In this webinar, experts from Ford UK, NCAR and L3Harris investigate the significance of AVs and the importance of weather data for their operation.

To take place on 20 January 2021 at 15.00GMT

For more information and to register click here
---
CONTACTING THE GWE FORUM
The GWE Forum can be contacted here
---