Latin America and Caribbean
In FY17, GFDRR supported activities in more than 16 countries in Latin America and the Caribbean. These activities helped leverage $261 million in development finance across the region.
In Latin America and the Caribbean where and how people build is leading to a rise in economic losses caused by natural disasters. Urbanization and population increase means a growing number of people, homes, and public infrastructure are exposed to natural hazards. More than half of the region's GDP is exposed to the effects of two or more natural hazards.
Many countries in Latin America and the Caribbean are gradually shifting from a post-disaster focus to proactive risk management, supported by improved risk assessments and a renewed focus on land use planning and building codes. They are also designing risk financing strategies to better absorb the financial shocks of natural hazards. As a result, the majority of GFDRR grants went to risk assessments to inform future large-scale investments. Haiti continues to be the largest recipient of GFDRR support in the region, with most grants going toward helping the government to better identify and reduce risks and to prepare it for future disasters. GFDRR also assisted Guatemala with rapid recovery from a 7.2 magnitude earthquake in November 2012. GFDRR is currently helping governments develop risk-financing initiatives in Colombia, Costa Rica, Guatemala, and Mexico.
RELATED STORIES AND PUBLICATIONS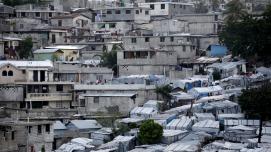 Now the third most urbanized country in Latin America and the Caribbean, Haiti has experienced a rapid urbanization over the past 15 years.
02/08/2018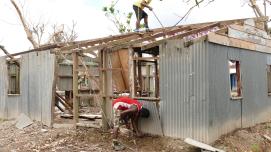 Securing access to financial resources before a disaster strikes through sovereign catastrophe risk pools allows countries to respond quickly to disasters and reduce their impact on people and thei
11/14/2017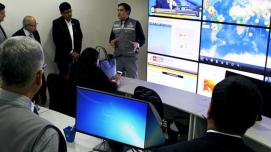 Bangladesh and Peru strengthen each other's national disaster risk management systems through an exchange of expertise.
08/29/2016