A Roadmap for Early Warning and Disaster Risk Management (DRM) Capacity in Key Sectors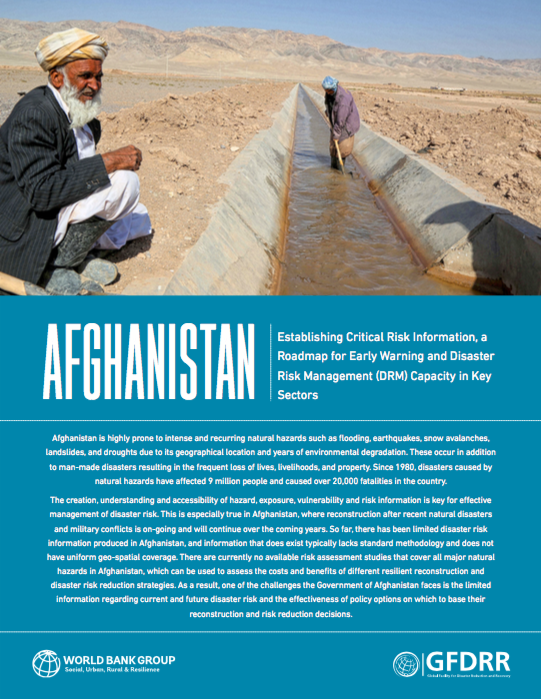 March 2018
The creation, understanding and accessibility of hazard, exposure, vulnerability and risk information is key for effective management of disaster risk. This is especially true in Afghanistan, where reconstruction after recent natural disasters and military conflicts is ongoing and will continue over the coming years. 
To better understand natural hazard and disaster risk, the World Bank and the Global Facility
for Disaster Reduction and Recovery (GFDRR) are supporting the development of a comprehensive multi-peril hazard and risk assessment in Afghanistan, as well as a first-order analysis of the costs and benefots of resilient reconstruction and risk reduction strategies.