RESILIENCE ENHANCEMENT TRACK
Spatial Approach- the City Resilience Scan
CRP creates a system to effectively bring technical expertise into resilience investment project design. The aim is to move from the traditional sector-specific, project-specific solution to a comprehensive solution that takes into account the interaction between different sectors that comprises resilience. Throughout this process, CRP starts with a spatial approach and provide a platform for cities to engage with different subject matter experts.
This support track commences with a rapid diagnostic – the City Resilience Scan. The City Resilience Scan aims at providing task teams and cities with a package of maps and visualizations that can kickstart a conversation around potential investments.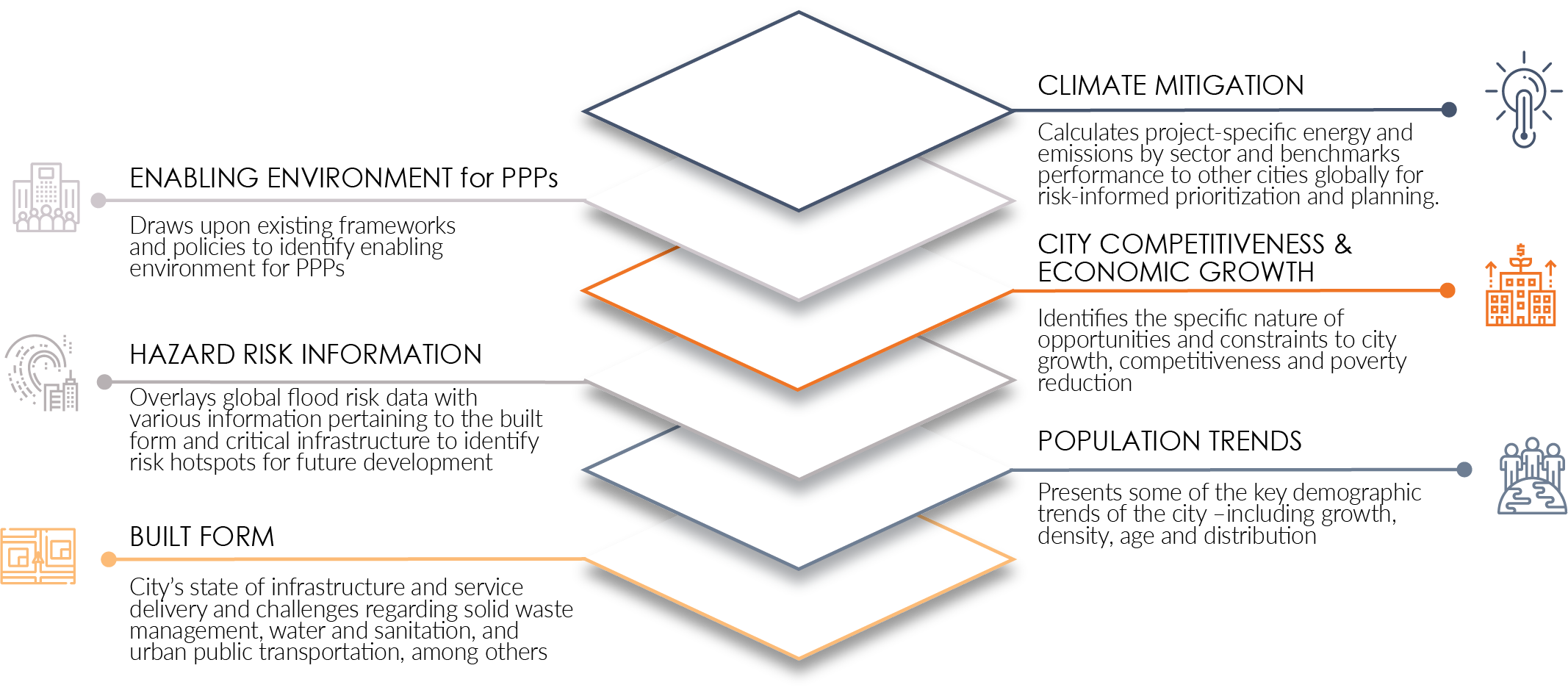 ​
THE RESILIENCE PLANNING WORKSHOP
CRP aims to link the World Bank's operational expertise (senior operational staff) and technical areas (through the GSGs/KSBs) with SSA cities – giving clients the extra support needed to develop bankable investment programs.
To achieve this, one of the key activities proposed is the Resilience Planning Workshop to be held every 6 months. The Resilience Planning Workshop is a one-week interactive workshop that provides a mix of ignite presentations by different KSBs/GSGs/COPs, who presents risk-informed investment ideas in various risk-related technical fields and interact with participants to help them identify problems and potential investments The interactive sessions will enable participants to develop a set of prioritized investments plan, which will be pitched to the end of the workshop for soliciting the potential engagements.
Resilience Planning Workshop -Durban, South Africa, November 26-30, 2018